Meet the Primes Forum - 3rd Annual Business Opportunities & Entrepreneurial...
Description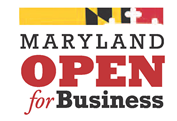 Dear Prime Contractor:
Thanks for your interest in participating in the "Meet The Primes" forum at the 3rd Annual Business Opportunities and Entrepreneurial Training Summit. This experience will provide opportunities for our Summit participants to meet many of the prime contractors with whom the Maryland Department of Transportation (MDOT), the Department of General Services (DGS), and the University System of Maryland (USM) frequently conduct business. This forum will allow the participants to connect with future subcontracting and partnering opportunities through this format.
I invite you to join us at the Summit in our "Meet The Primes" Forum. The number of slots are limited and interested prime contractors will be selected for participation on a first come, first served basis. For a nominal fee of $250**, as a participating prime contractor you will receive a draped table, two chairs, and boundless opportunities to network and directly connect with over 500 representatives from small, minority, veteran, and women-owned firms in a variety of work categories.
Thank you for your support. We look forward to a productive and successful event.
We hope to see you there!
**PLEASE NOTE THAT NO REFUNDS ARE AVAILABLE AFTER PURCHASE.