Description
Join SMPS-Oregon for an evening of merry-making and get to know your local AEC and Design Press Reporters and Professionals. As marketers and business developers, it is integral to get our firms news in the news. Learn how to best secure media access for your firm from a panel of diverse editors, writers, and reporters. This interactive and informative moderated event is our annual holiday fundraiser benefiting Rose Haven.
This year 50% of net ticket sales will benefit the local non-profit Rose Haven. Rose Haven provides a safe and productive place for women and children experiencing the trauma of abuse, loss of home, and other disruptive life challenges. Services include: immediate needs, advocacy, education and socialization, and community. 100% of raffle ticket purchases will go directly to Rose Haven.
Go beyond your ticket and donate critical items needed for Rose Haven, including: travel sized shampoo/conditioner, body wash, razors, small soaps, toothpaste, toothbrushes, new socks and underwear. Teen-specific gifts, including gift cards, ear-buds, makeup, and/or movie passes.
Moderator:
Allison McCormick
AM:PM PR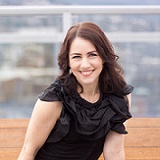 Allison is an accredited public relations professional. She has earned international awards and recognition for her work with consumer and issue management clients. In addition, she has counseled clients in healthcare, education, natural resources, technology, manufacturing, land development and hospitality industries. Allison specializes in identifying strategies that meet clients' unique objectives. She was drawn to PR after seeing the impact her father's work had and has worked with him for more than 20 years.
Panel:
Sam Tenney
Daily Journal of Commerce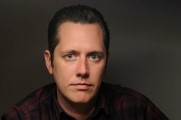 Sam Tenney is the multimedia editor at the Daily Journal of Commerce. In this role, Sam works on publishing A|E|C related stories and corresponding media in both digital and print. Having spent the last eight years covering the Portland building community, he is well versed in the latest news and trends happening in the industry.
Jon Bell
Portland Business Journal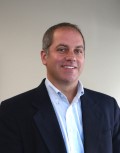 Jon Bell is a longtime journalist and freelance writer. He currently covers commercial real estate, development and hospitality for the Portland Business Journal. He is also the author of the book, "On Mount Hood: A Biography of Oregon's Perilous Peak."
Elliot Njus
The Oregonian/OregonLive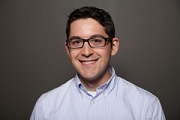 Elliot Njus covers housing and urban growth for The Oregonian/OregonLive. He's reported on Portland-area real estate since 2011, spanning the fallout from the housing bubble, the subsequent recovery and the region's surging housing costs. He grew up in a suburb of Detroit and studied journalism at the University of Missouri-Columbia.
Stephanie Basalyga
Portland Business Tribune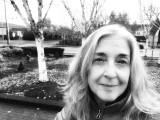 Stephanie Basalyga is a reporter and project coordinator with the Business Tribune. She worked as a photojournalist at two Willamette Valley community newspapers before joining the Daily Journal of Commerce, where she covered the Portland metro building industry as a reporter and editor. While at the DJC, she also started two magazines and helped create the highly successful Women of Vision awards program. In August of this year, she joined the reporting staff at Pamplin Media Group's twice-weekly Business Tribune and last month launched Opportunity, a quarterly magazine focused on small businesses. She's also currently working on a book about the women who have influenced, impacted and shaped Oregon's built environment
Agenda:
4:30 – 5:00PM – Check-in/Networking
5:00PM – 6:00PM – Intro, Panel, Q & A
6:00PM – 6:30PM – Networking / Raffle winner announcement
GET IN THE RAFFLE!
Attendee's that bring the above mentioned donation items to the event will be automatically entered into the event raffle. The raffle prize is a luxurious, curated gift box valued at $250 from PARCEL, featuring locally sourced goods in their signature keepsake, wooden box, handcrafted in the Pacific Northwest. At Parcel, the art of gifting is their business.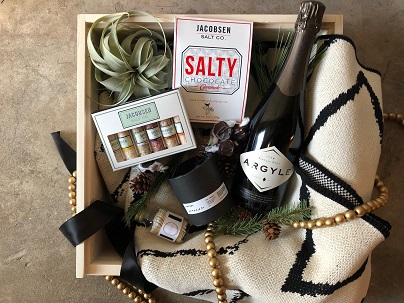 Attendees that bring a specific item to donate to Rose Haven will automatically receive 1 (one) raffle ticket entry. Additional raffle tickets can be purchased for $10 per ticket. Raffle tickets can be purchased ahead and at the time of the event.
ABOUT ROSE HAVEN
Rose Haven is a day shelter and community center serving women, children and gender non-conforming folks experiencing the trauma of abuse, loss of home and other disruptive life challenges. They break the cycle of homelessness by providing meals, clothing, first aid, mailing addresses, hygiene, restrooms, showers as well as educational programs and guidance through medical and social services. By meeting basic needs and building trust, they empower their guests to explore long-term change.
At Rose Haven they are a community. Rose Haven's operating model is equitable and inclusive, and removes barriers for women and their children, allowing them to get back on their feet. Rebekah Albert, Rose Haven's Executive Director, was recently recognized by The City of Portland for her commitment to Equity, Inclusion and Diversity; winning a 2017 Spirit of Portland Award for her work in this area.
Rose Haven is a 501C(3) nonprofit, providing sanctuary at our current facility in NW Portland since 2007.
Additionally, we have also made it easy for you to donate directly to Rose Haven via our event registration page. Your 100% tax-deductible donation will provide shelter and safety, basic needs, stability and support for local women and children experiencing homelessness.
Sponsored by: