Description
This event is sold out!
Meet the Pioneer Woman, Ree Drummond at the Katy, Texas Books-A-Million. Purchase your Eventbrite ticket to reserve your spot in the signing line and reserve a copy of her new cookbook, The Pioneer Woman Cooks: The Final Frontier, that will be distributed at the event. This event will be a book signing and photo opportunity with Ree. You must have an Eventbrite ticket to attend the book signing (This event is SOLD OUT and only ticketholders will be placed in the meet and greet line for the event). Please contact the Katy Books-A-Million for more event details (281) 644-2665.
Event guidelines: (subject to change)
Book Limits: There are no limits on the number of copies of The Pioneer Woman Cooks: The New Frontier that a customer can have signed. Ree will sign all copies purchased through Eventbrite ticket (and additional books purchased by ticketholders at the event).
Personalization: Ree will personalize The Pioneer Woman Cooks: The New Frontier (person's first name only, no inscription or custom message as this creates a delay).
Backlist: Ree will sign one backlist book per person. In the interest of moving the line along, she will not be able to personalize backlist.
Other merchandise: Because Ree would like to make sure guests don't have to wait longer than necessary, she will not be able to sign any merchandise other than books. (No mugs, plates, t-shirts, etc.)
Photography: Ree is happy to take photos with guests. Staff will be stationed to assist with this process. Ree will pose for the photos with guests as they walk up. If a group is together, we encourage you to take a group shot or if you would like a solo picture with Ree, let us know as you approach the table. You can take a group photo or individual, but not both.
Coats: Many customers will choose to remove their coats and put down their bags for photos. We will have a drop zone for your belongings before you enter the signing area. Please remember to pick up your items as you exit the signing area.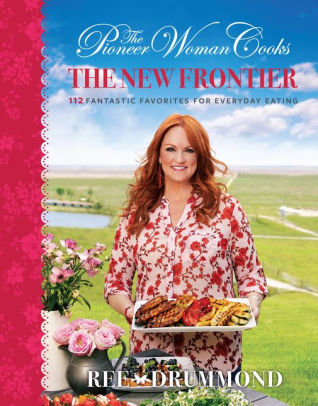 Organizer of Meet the Pioneer Woman, Ree Drummond at the Katy Mills Books-A-Million
Books-A-Million, headquartered in Birmingham, Alabama, is the second largest chain of bookstores in the United States. Books-A-Million got its start in 1917 as a magazine stand in Florence, Alabama and now operates over 200 stores in the 32 states as well as an online store at booksamillion.com. While Books-A-Million's presence has grown, the goal has remained the same: to serve each community with the best selection of books, toys, tech and more, all at great prices. Find the nearest Books-A-Million at booksamillion.com/storefinder. Follow Books-A-Million on Twitter (twitter.com/booksamillion) and like us on Facebook (facebook.com/booksamillion).