Multiple Dates
Meet the Olympians
Description
the event was prosponed !
TBA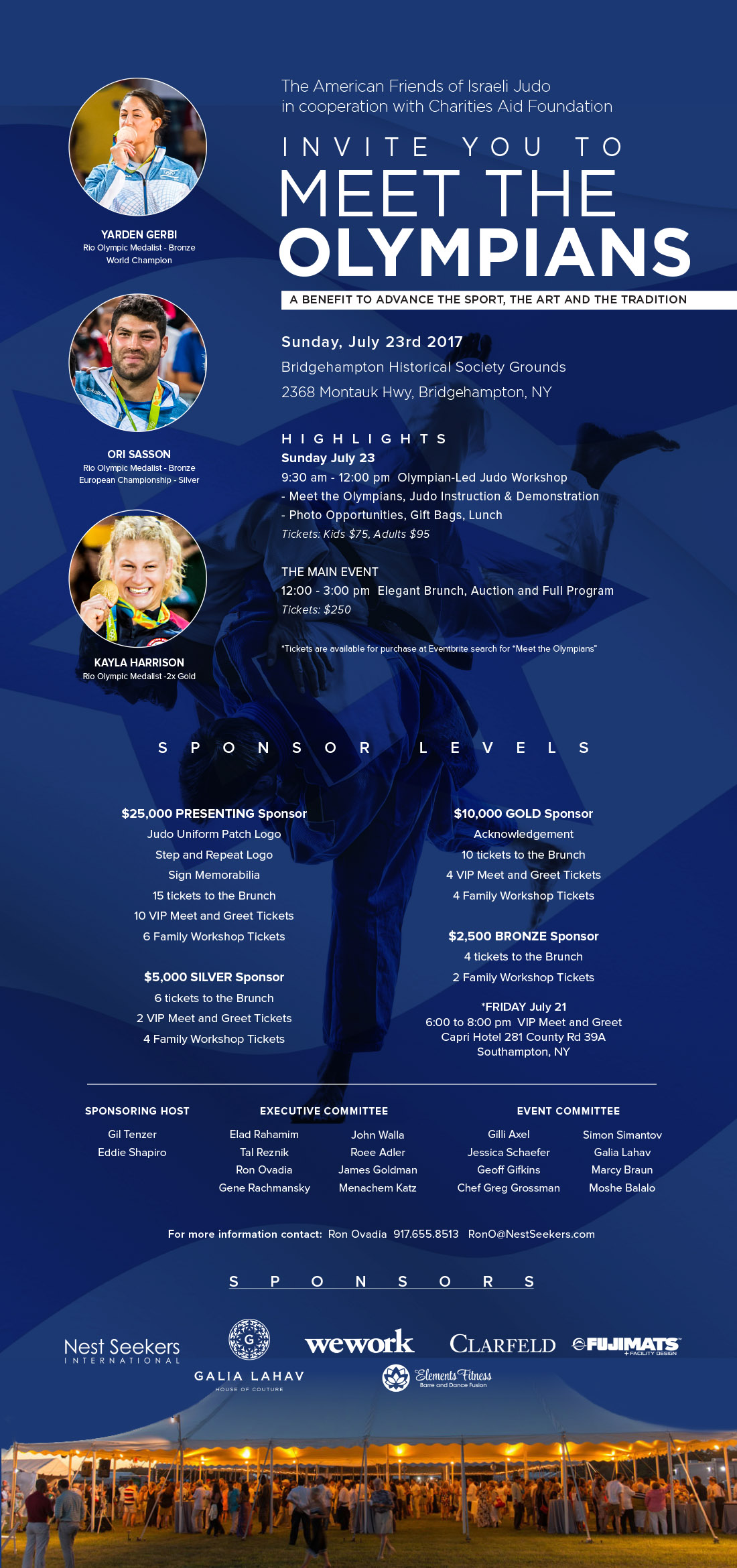 Olympian-Led Judo Workshop 9:30-12:00
Meet the Olympians, Judo Instruction & Demonstration
Photo Opportunities, Gift Bags, Lunch
Elegant Brunch & Auction 12:00-3:00
Spirits, Elegant dining, Comedy & very special guests!
Please Note: Tickets for the Brunch must be do not include tickets for the Judo Workshop
A benefit to advance the sport, the art and the tradition.
Olympians are heroes whose performances make their sports look easy and inevitable. That's what Excellence looks like.
It's easy to overlook the almost superhuman commitment, hard work and personal sacrifice that can take a decade to produce a performance that lasts only a few minutes. We see the highlights every four years, but for these athletes this is a way of life.
However, not all sports receive equal funding. One sport at the center of Israeli pride has been Judo, which has produced a consistent record of medals for the last 30 years. Israeli Judo is seriously underfunded, and the next generations of Olympians are scrambling to continue the legacy of Excellence that has distinguished their nation every four years.
The American Friends of Judo has joined with Charities Aid Foundation for an exciting weekend event to meet and engage with some of these accomplished and inspiring Olympians.
These programs desperately need our support and funding. Come help us pass the torch to future generations of outstanding athletes representing Israeli Judo. Join them in their dream.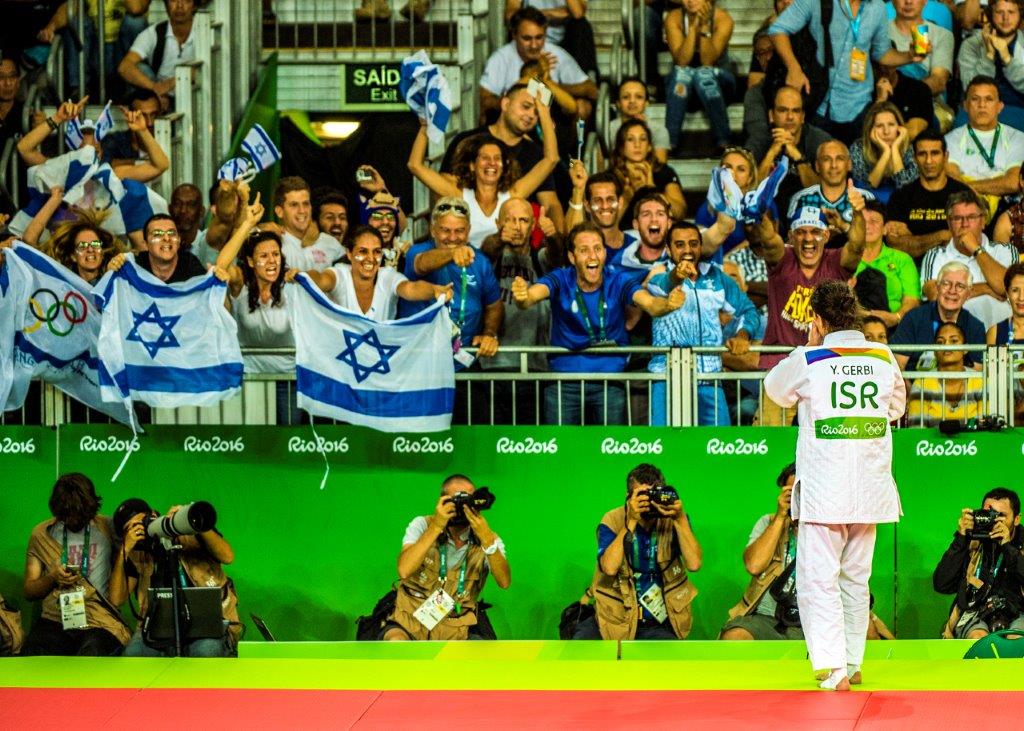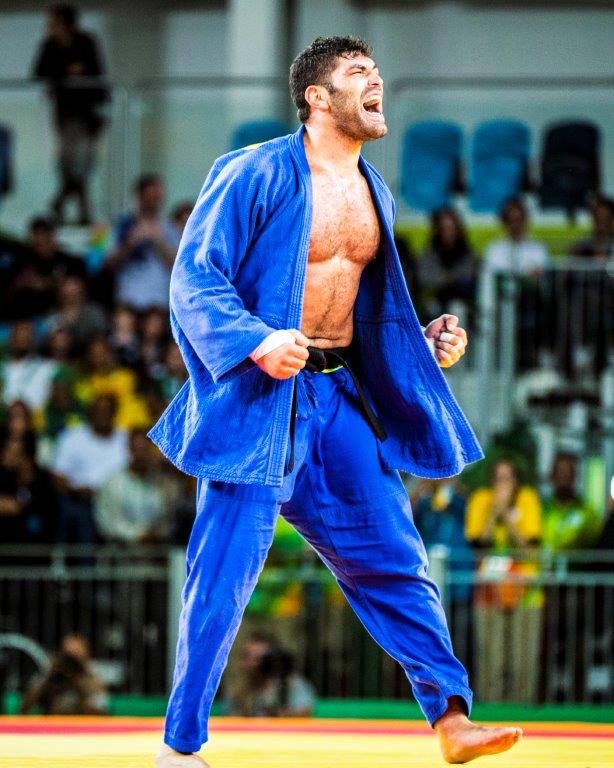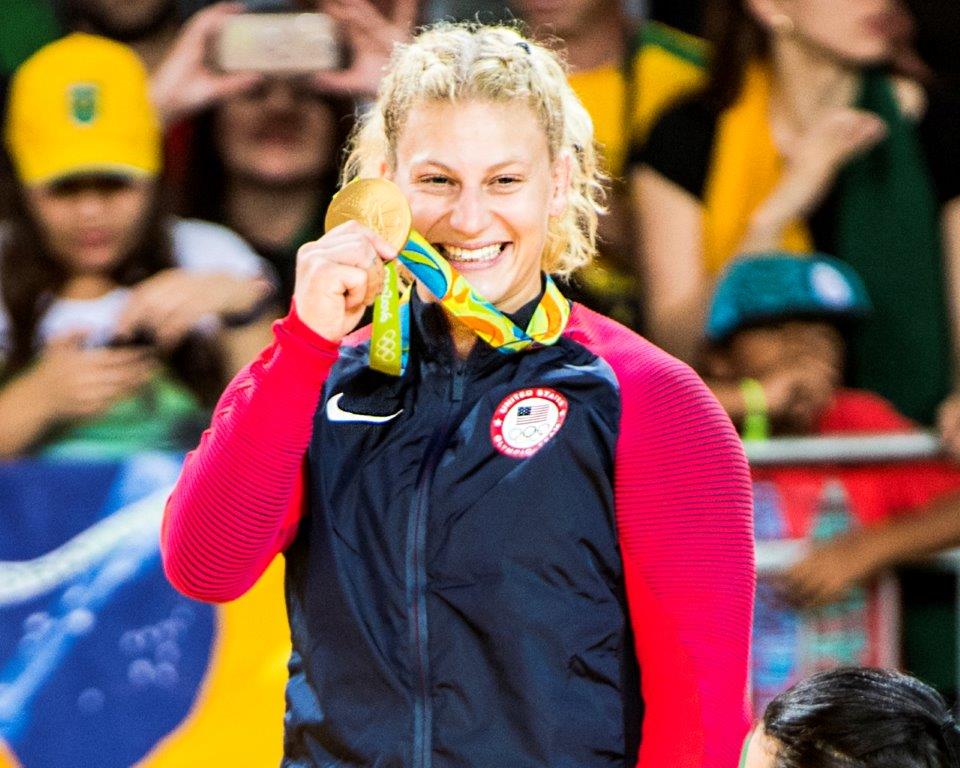 click the link to watch the IJA video
https://www.youtube.com/watch?v=FGvhGCBvAhg&feature=youtu.be
Donations will go to the Israeli Judo Friends Fund at CAF America.
CAF America is a 501(c)3 entity (EIN: 43-1634280), and all donations are tax-deductible. If you receive a benefit in return for your donation, the fair market value of that benefit will be deducted from your donation.
By making this donation, I am agreeing to the following: I understand that my gift to CAF America becomes the property of CAF America and that CAF America has ultimate control, authority and discretion with regard to its assets. All grants made by CAF America are in its sole and independent discretion.