Description
StartOut New York is delighted to present "
Meet the Money
", part of our Access to Capital program, generously sponsored by
Lowenstein Sandler LLP
.
We've assembled a top roster of LGBTQ-led startups, who will pitch top New York VCs and Angel investors. First, we will start with a panel discussion covering the latest trends in New York's startup community including an audience Q&A. Next we will have five startups who will present to this panel of judges.
Join us on May 9, 2019 at Lowenstein Sandler LLP, 1251 Avenue of the Americas, 17th Floor, New York, NY 10020 between 6:00 pm to 8:30 pm.
Schedule:
6:00 - 7:00 pm — Registration*, drinks, hors d'oeuvres & networking
7:00 - 7:45 pm — Panel Discussion and Audience Q&A
7:45 - 8:30 — Startups Present
8:15 - 9:00 pm — Drinks & networking
*Photo ID required to attend the event.

The StartUps:
+
an update from last year's winner, Jo at
Trusty.care
.
Sponsors: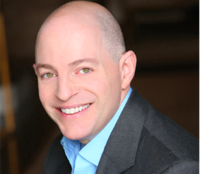 Ed Zimmerman
, Chair, Tech Group at Lowenstein Sandler LLP
During ED ZIMMERMAN's 26 years at Lowenstein Sandler, he has served as legal counsel to hundreds of start-ups, growth companies, venture capital and growth equity/PE funds. In addition to serving as a tech lawyer, Ed teaches, writes and invests. Ed has taught VC in the MBA program at Columbia Business School for 12 years, and prior to that taught at Rutgers Law School for 8 years. Ed has angel invested in more than 100 startups and invested as an LP in more than 30 venture funds. Ed has published more than 100 columns on tech startups and growth companies (and sometimes wine), mostly on the Accelerators page of The Wall Street Journal, where he currently serves as a WSJ expert panelist, and in Forbes. He co-founded and runs both VentureCrush, which also includes VentureCrushFG (formerly known as FirstGrowthVC, which Pando Daily called "New York's best Accelerator") and VentureCrushAV. In 2014, Ed co-organized a summit of LGBTQ leaders in tech and venture at the White House. That year, he published a pledge against gender bias in The Wall Street Journal. He has been invited to the White House and the Elysee Palace to meet with senior officials to discuss how America and, separately, France, can enhance their communities of startups and tech investors. Ed likes music and wine and has worked harvest in France and California, where he helped vinify a wine garnering a perfect 100 point score from Robert Parker.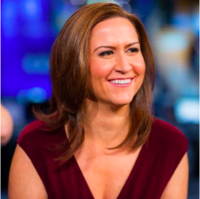 Alicia Syrett,
Angel Investor, Pantegrion Capital


Recurring panelist on CNBC and MSNBC. Contributor for Inc. 2019 Fellow at the Economic Club of New York. Instructor at Columbia University. Board of the NY Tech Alliance. Named one of LinkedIn's 2018 "Top Voices in Startups and Entrepreneurship," one of the "30 Women in Venture Capital to Watch in 2018" by Business Insider, one of the "25 Angel Investors in New York You Need to Know" by AlleyWatch, and one of Virgin's "Five Next Generation Leaders Emerging from Tech." Featured in Forbes, TechCrunch, Inc., The Huffington Post, Mashable, Entrepreneur, NPR's Marketplace, and USA Today. Founded The Point 25 Initiative and also wrote a MentHER: a Guide for Entrepreneurs.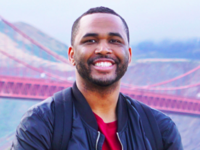 Del Johnson,
Principal, Backstage Capital
Del Johnson is a Principal at Backstage Capital, a seed stage VC fund that has invested in 100 companies started by women, people of color and LGBTQ founders. His focus is sourcing and vetting potential portfolio investments, as well as supporting operations on the East Coast. Previously, Del worked with the People Operations team at Google coordinating the engineering hiring committee, directing the candidate gifts program for the Mountain View headquarters, and developing an internal initiative that significantly increased the number of women and minority engineers in the company's hiring pipeline. He was also an award-winning account manager at Oracle, where he led complex B2B enterprise and mid-market software sales cycles from sourcing to close. Del holds a Bachelors from the University of California, Berkeley and received his Juris Doctorate from Columbia Law School.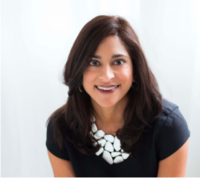 Sapna Shah,
Angel Investor, Red Giraffe Advisors
Sapna Shah is an angel investor, retail expert and three-time entrepreneur. Through Red Giraffe Advisors, Sapna makes early-stage seed investments in retail tech, fashion tech, ecommerce and consumer startups. Sapna is also the founder of Retail X Series, a retail startup boot camp program for pre-seed stage founders who are revolutionizing the future of retail.
Previously, Sapna co-founded Retail Eye Partners, an independent Wall Street equity research firm. Sapna also co-founded a menswear e-commerce retailer, Mind the Chap. Prior to Retail Eye Partners, Sapna held executive strategy roles at Linens 'n Things, Inc. and at Ann Taylor, and spent time at Gap, Inc. Previous to her career in retail, Sapna worked in investment banking at Punk, Ziegel & Knoell and in credit at Morgan Stanley.
Sapna received her B.S. in Economics from the Wharton School as well as a B.A. in East Asian Studies from the College of Arts & Sciences at the University of Pennsylvania. She received her M.B.A. from Columbia Business School.
Sponsors:

--
By taking part in this event you agree to StartOut's Privacy Policy.