Meet the Mentor 30th October 2017: Matt Glickman & Stephanie Tilenius
Event Information
Location
RocketSpace
The Yard, off Duncan Street
London
N1 8EQ
United Kingdom
Description
We are excited to have two fantastic speakers Matt Glickman, serial entrepreneur and lecturer in entrepreneurship at Stanford University and Stephanie Tilenius, CEO & Co-Founder of Vida Health Inc joining us for a mentoring roundtable.
Matthew Glickman (MBA 1993) works as chairman and advisor to early stage technology firms. He is currently Chairman of NovoEd, an online technology firm that was incubated and spun out of Stanford. He was Co-Founder and CEO of enterprise software company Merced Systems, and prior to that was Co-Founder and CEO of BabyCenter, Inc., a consumer internet site for new and expectant parents. In earlier years, Glickman held product management and executive positions at Intuit, Inc., and was CFO of Teach for America, Inc., when it was a start up with a staff of 60 and a $5M annual budget. Glickman will be a co-instructor for STRAMGT 356/366: Startup Garage, for which he has served as student advisor, panelist and judge.
Stephanie is an entrepreneur and "intrapreneur" who built products, platforms and businesses from the ground up. She is CEO & Co-Founder of Vida Health Inc which is set to disrupt the mobile healthcare space which will be $25B by 2018. Vida is a next generation continuous care platform and health marketplace for both consumers and businesses. They provide expert, personalized, on-demand health coaching and programs from a network of experienced health care providers and leading medical institutions. Stephanie was formerly VP of Commerce and Payments at Google and SVP at eBay & PayPal. She founded Planetrx.com, an online pharmacy and disease management company. Stephanie is also on the Boards of Coach, Seagate, and Tradesy.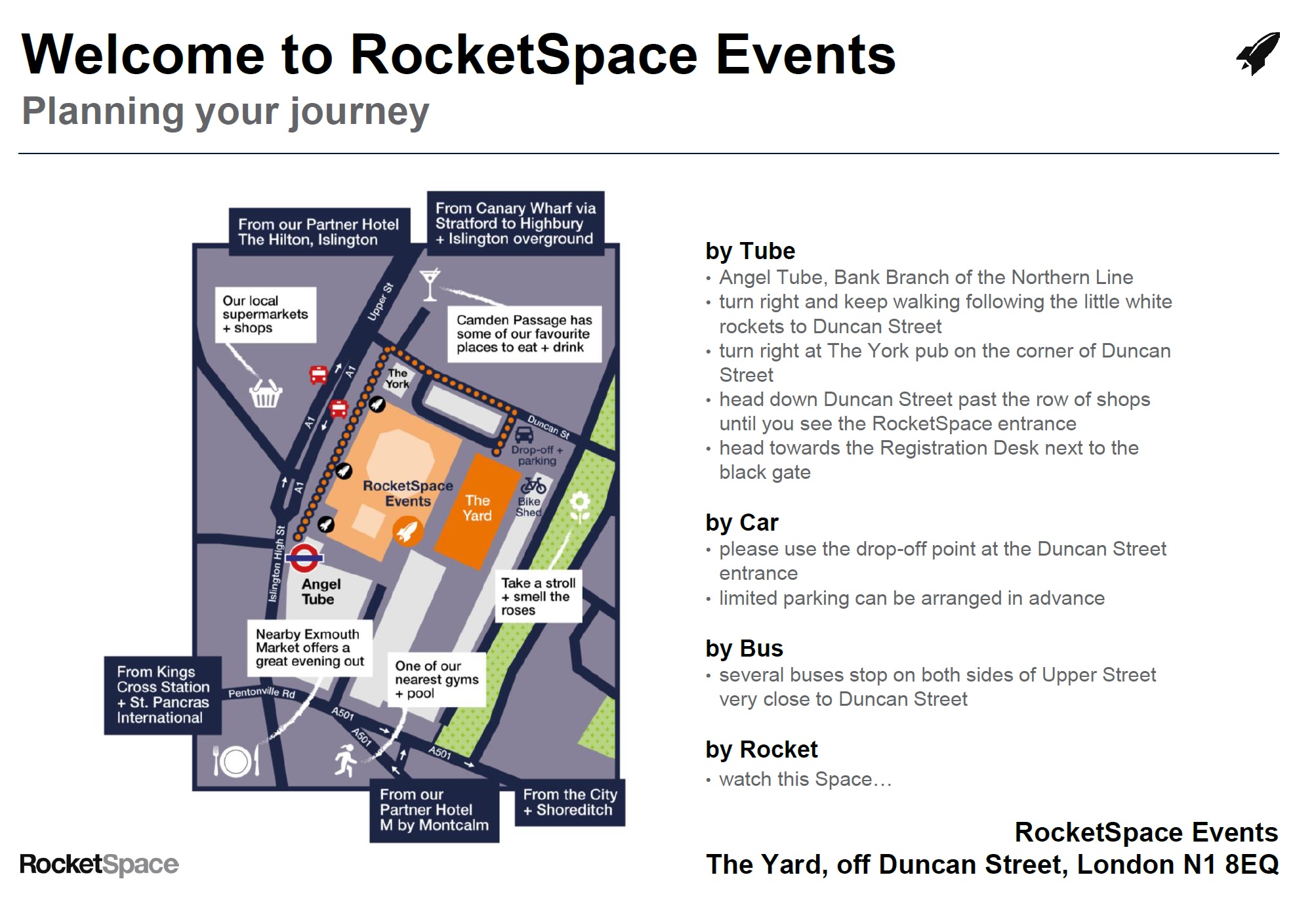 Date and Time
Location
RocketSpace
The Yard, off Duncan Street
London
N1 8EQ
United Kingdom