Meet the Lenders - November 2, 2017 - Free Conference on Business Loan Prog...
Description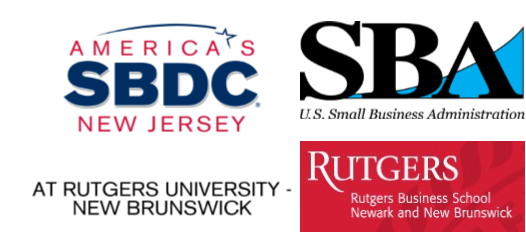 Looking for info and assistance with a business idea?
Need to expand your existing business? Looking for financing?
Meet the Lenders and Small Business Assistance Resources

This program is designed to provide individuals that are in business or thinking of starting a business with information on various financing and technical assistance programs offered by the SBA. Leading area bank lending officers will be on hand to discuss their role in the SBA's Guaranteed Lending Program. Lenders will explain what goes into a good loan proposal, how to increase your chances of getting a loan and how to get through the loan application process. Following the presentations, representatives from the SBA, Small Business Development Center (SBDC) and local SBA Lenders will be available for individual inquiries. You will be able to request a free appointment with one of the business counselors from the New Jersey Small Business Development Center, e.g., to review your business plan..
Free. Space is Limited. RSVP Required.
Date: November 2, 2017
Time: 9 am—12pm
Where: Rutgers University Livingston Campus
Livingston Campus Student Center
84 Joyce Kilmer Avenue, Hall B, Piscataway, NJ 08854
Parking: In Lots Green or Yellow
---
For more information, call 848-445-8790 or send a message to njsbdcnb@business.rutgers.edu
Reasonable arrangements for persons with disabilities will be made, if requested at least 2 weeks in advance.
Contact: SBDC at Rutgers University New Brunswick, 848-448-8790,
njsbdcnb@business.rutgers.edu
. Co-sponsorship Authorization: SBA's participation in this cosponsored activity is not an endorsement of the views, opinions, products or services of any cosponsor or other person or entity.
All SBA programs and services are extended to the public on a nondiscriminatory basis.