Meet the Jammers! TransmediaSF Presents: Stars of the 1st Transmedia Jam

Monday, July 30, 2012 from 6:00 PM to 9:00 PM (PDT)
Event Details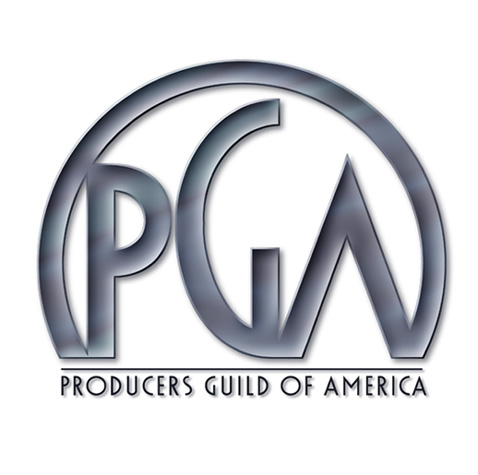 Meet the Jammers!
Transmedia SF and Producers Guild of America Present:
The Stars of the 1st Transmedia Jam
 DRINKS, FOOD, NETWORKING AND PRESENTATIONS
Join us for an evening of presentations from our first Transmedia Jam weekend event.
If you've ever wanted to attend a hackathon/createathon weekend, but weren't sure what to expect, this is an event for you:  We bring back our judges and the stars of our first Transmedia Jam to share with our community the good, the bad and the ugly of what it takes to make a transmedia project in under 30 hours!  
Hear from our esteemed Judges about the review process and what they looked for in their selections. And a special presentation will also be made by the overall winner of the Transemdia Jam - and even we won't know who that is until just before the event begins ;-)
About the Transmedia Jam:  The inaugural Transmedia Jam is a weekend event on July 20th-21nd, that encourage and inspires all jammers to play with media, platforms and new ways of storytelling.
In the spirit of Game Jams, Hackathons and the CineSport project, the Transmedia Jam will bring together storytellers of all stripes to create new transmedia projects from start and finish in the same weekend.
INsert Jam Logo and Link
Schedule:
6:00 - Doors Open for Drinks, Demos and Networking
6:30 - Transmedia SF introducing "The Jam Project" a casestudy the Transmedia 
            Jam

7:00 - Judges present their winning choices - and what they look for in a project.
7:30 - Top Jammer team presents their project.
8:00-9:00 Networking

Judges: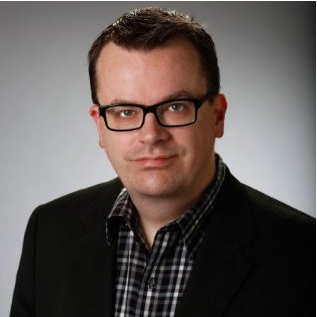 Jason Deadrich
CEO and Founder - Fordela
Jason is an Internet visionary and entrepreneur who started his career by leading the launch of LucasArts Entertainment's complex online system architecture in 1992. After gaining a wealth of technical knowledge and over a decade of digital media experience launching the media infrastructure of companies such as Mazingo Networks and Tranz-Send Broadcasting Company, Jason founded Fordela with the vision of creating an intuitive, scalable and cost-effective rich media management solution which could be offered as a cloud-based service. While pioneering the company into a space where dealing with all media is seamlessly and intuitively integrated into both enterprise infrastructure and commerce, Jason Deadrich also acts as a local industry leader, allowing his technical knowledge to be tapped as a community resource as he speaks at college campuses and technological conventions, and teaches students from the San Francisco Academy of Art.
www.fordela.com

David Austin
Sr. Director - Media Camp at Turner Broadcasting
David Austin has over 25 years of extensive product and corporate development experience in bringing a multitude of amazing products to consumer markets as well as identifying, acquiring and integrating a wealth of intellectual property, products and teams.
Prior to coming to Turner to help shape the future of media he was a Senior Director at Apple Inc for two stints totaling over 17 years. During his time there, David delivered a broad swath of consumer products working extensively with Senior Executive Management (including working directly with the late Steve Jobs on the original Keynote and iWork products).
In between stints at Apple he co-founded a startup and worked for a boutique venture capital firm. Since leaving Apple in 2009 he has had the privilege of being an investor, advisor, and board member to many angel and venture-backed startups.
David has a BS in Math and Computer Science and holds three patents.
www.mediacamp.com
Steve Klett
Steve joined NVIDIA in 2010 as Manager of
3DVisionLive.com
. Previously, Steve worked at Future US as editor in chief of NVISION—The Official NVIDIA Magazine. He has written for a variety of consumer technology and entertainment publications, including Maximum PC, PC Gamer, and The Official Windows Magazine.
While not at work Steve can be found stalking insects with his digital SLR and macro lens, enjoying time in the great outdoors with his family, or at his computer playing the latest 3D videogames.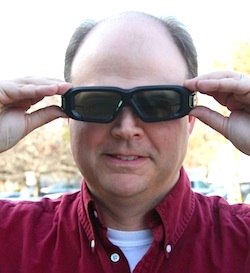 With special thanks to our sponsors: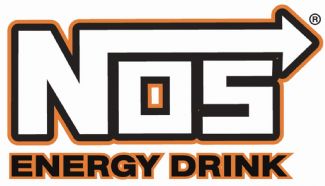 Have questions about Meet the Jammers! TransmediaSF Presents: Stars of the 1st Transmedia Jam?
Contact Transmedia SF
When & Where

Westernized Productions
550 Bryant St
San Francisco, CA 94107


Monday, July 30, 2012 from 6:00 PM to 9:00 PM (PDT)
Add to my calendar
Organizer
Transmedia SF is a network of SF Bay Area media and start-up creatives who come together to develop our own projects, to promote and educate the world about transmedia storytelling, and to make San Francisco a center for transmedia production and education. San Francisco is a natural hub for transmedia since it boasts robust creative, technical, media and education communities.  Our vision is to create the SF ASIS – San Francisco Agency, Studio, Incubator, Salon – that brings together media, ad and PR agencies, creative content development teams, tech and media start-ups, and educators and transmedia visionaries to jointly promote transmedia and SF as a core center for transmedia developments.