Description
International published Photographer Flavio and renowned Couturier Yoly Muñoz first show together...
A unique collaboration where Fashion meets Photography all into one art form. For the first time ever this two genious showcase their works of art at the world collector and curator Alice McLaughlin's Fine Art PopUp Gallery.
Located at the hart of SoBe in the magnificent ABAE Boutique Hotel retail section.
Valet Parking on premises.


OUR PopUp FINE ART GALLERIES LOCATIONS:
917 633 4243 or AliceMcLaughlinFineArt@gmail.com
Alice McLaughlin Fine Art Gallery - Wynwood - Stambul Building
3634 NW 2nd Av. Miami, FL 33127
Mon-Fri: 9-5 or by appointment


Alice McLaughlin Fine Art - Miami Beach - ABAE Hotel Building
1215 West Ave. Miami Beach, FL 33139
Thurs-Sat: 1-6pm or by appointment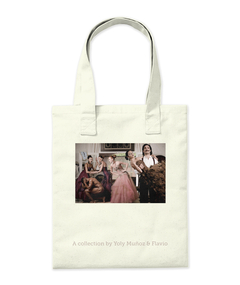 Meet the Genius behind the Creations:...
$19.99
We partnered with Teespring to create some awesome merchandise for this event. Show your support and look good wearing it. Check it out!