About this Event
Our event:
Designed for those with a deep interest in Sustainable and Ethical Startups, whether as an investor, founder, or passionate executive. We will be interviewing 2 Founders of sustainable companies who have received institutional funding, along with 1 investor who targets sustainable startups. Our interviews will end in a networking session with champagne and appetizers.
*Business-casual attire required for entrance.
What is Sustainability? Our Values:
Sustainable business is not just about the environment. It's about creating companies with ethics in mind, and keeping the social and environmental impacts at the forefront of business goals.
We target companies and founders that are run ethically and not with a "profit first" mentality. Instead, their primary goal is to have a genuine and positive impact on the world, with their business as the vehicle.
Companies like TOM's shoes, who give a free pair of shoes for every one bought, and Patagonia, who's core philosophy is to "cause no unnecessary harm, use business to inspire and implement solutions to the environmental crisis" are perfect examples of the future of business. These are the types of companies we have speak at our events.
Our host:
Home Grown is a private members' club for high-growth entrepreneurs. An exclusive membership club offering space for like-minded people to network, entertain and grow in beautiful surroundings.
Who should attend:
-Passionate executives who are interested in learning more about sustainable startup funding. For example bankers, partners, or VP level executives. It is not required that you are involved in this industry, but you should have significant experience and be able to offer value to the room.
-Founders, CEO's, and VP level leaders at companies in the sustainable industry, or who want to make ethical and social impact changes in the companies they work for
-Working professionals in growing companies who want to learn from industry leaders
-Investors involved or interested in social impact, greentech or sustainable investment
Who should NOT attend:
-People looking to sell their services/products, who have no interest in ethics, social impact, the environment or startup funding.
-Job seekers, or those with little experience. We will host events for everyone to attend, but this event is designed to be senior-level and not for college students.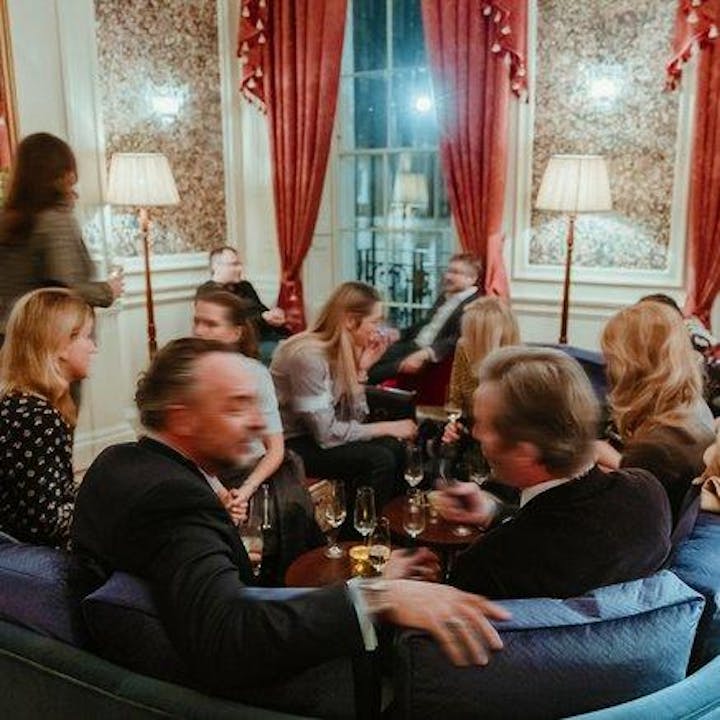 Agenda
We design our event to offer value to attendees. In addition to the speakers and interviews, that value comes from you-- the attendees. Please attend the event expecting to offer as much value as you take, and participate in a great evening with leaders from across London.
We will have snacks, drinks, interesting talks, small-group discussions and of course plenty of time for you to network.
London, July 15th 2019 Meet the Founders: Sustainable Funding
6:30pm - 7pm Check-in
7pm - 7:05pm Introduction by Lydia McCarthy-Keen. Welcome by our host, Home Grown.
7:05pm - 7:10pm Introduction by the sponsor for the evening.
7:10pm - 7:45pm "Money making a difference: Angels, VCs and businesses that change lives" interview by Lydia McCarthy-Keen with Shamus Husheer ,CEO of Heartfelt Technologies.
Shamus Husheer has raised over £7M for multiple companies as a founder and entrepreneur. He is a firm believer in using entrepreneurship to maximise the impact of ideas, and has created medical technologies that reduce cost, reduce drug use, prevent illness and put people in more direct control of their health.
7:45pm - 8:15pm "Impact Investment Advice" interview by Andrew Bott with Barbara Walshe, Legal and HR at bio-bean, and Matias Wibowo, Investment Manager at ClearlySo.
Barbara Walshe is on the senior management team of bio-bean and heads up the legal and HR functions as well as leading on sustainability. bio-bean is an award-winning clean technology company that has industrialised the process of recycling waste coffee grounds into advanced biofuels, biomass pellets and, in the near future, biochemical products. bio-bean has raised over $5M in institutional investment.
Matias Wibowo is ClearlySo's lead in the clean energy, environment and circular economy sectors and in working with technology-driven organisations. Previously Matias focused on environmental finance markets for JPMorgan EcoSecurities, Thomson Reuters Point Carbon and was a financial modeller for CleanStar Ventures.
ClearlySo is Europe's largest impact investment bank.
8:15pm - 8:45pm Interview by Serena Sabala with Molly Webb, Co-Founder of Energy Unlocked and Anna Brightman, Co-founder of UpCircle Beauty.
Molly Webb has 10+ years of market acceleration and advocacy for global innovation in tech, climate change, smart cities and energy, working in partnership with companies and cities. Before setting up Energy Unlocked, she developed a Green Innovation Strategy for Skype-founder's Zennström Philanthropies and led the "SMART 2020" IT and telecommunications programme for international NGO, The Climate Group.
Anna Brightman is the Co-Founder of UpCircle Beauty, who elevate leftover natural ingredients, bringing them back to life as sustainable beauty products. Not only contributing to the circular economy, UpCircle's exfoliators, serums, and soaps are full of antioxidants and help brighten skin, extending the life of local leftover ingredients by transforming them into high performing skincare products.
8:45pm - 9:30pm Networking, Small-group discussions on funding, sustainable startups, and the future of Greentech.
9:30pm Event Ends, Networking continues until late for those who wish to participate!
Key Benefits for Attendees
Hear stories directly from Founders and Investors
Meet 35 like-minded Founders, Investors, and Executives
Build relationships, have real conversations
Free champagne and appetizers, relaxed environment, great speeches and content!
Experienced Team
Andrew Bott: Founder of HiredEvents.com, has led hundreds of technology events over the last 4 years, working with over 1000 established companies and startups like Microsoft, TD Bank, Credit Karma, Boku and many others. Reach out for your own HiredEvents today.
Lydia McCarthy-Keen: Founder of Lydia McCarthy-Keen jewellery-makers, and purveyor of the world's most ethical and luxurious diamonds. Lydia works exclusively with smart, time-pressed professionals who expect more and are ready to create magic in their personal relationships through ethically sourced and environmentally friendly jewellery.
Serena Sabala: Founder of Whole Shift Wellness, which specialises in bespoke programmes for busy and time pressed CEO's and business owners to SHIFT to their healthiest, fittest and most satisfied self. Serena is a Wellness Coach, Certified Yoga Teacher and Plant Based Nutrition Consultant with over 20+ years of experience transforming the wellbeing of over 500 leaders across 5 countries.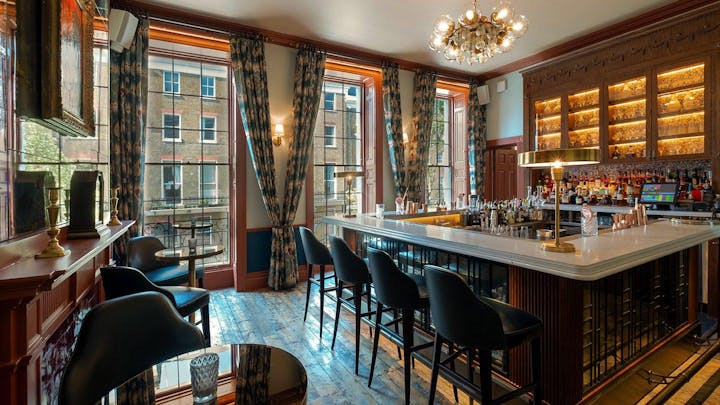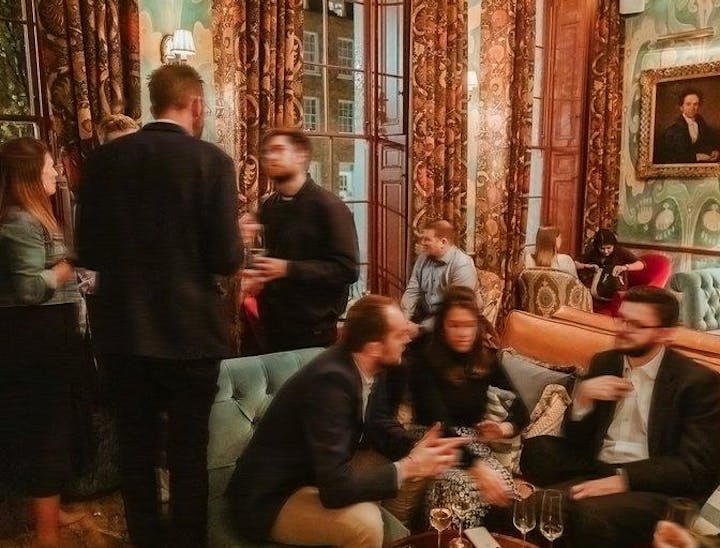 Frequently Asked Questions
Q: Can I sponsor the event and speak about my product/service?
A: Yes! We have 5 minutes at the beginning of the event for one sponsor to speak about their product/service. If you are interested in this, please email andrew@hiredevents.com for more details.
Q: Why is this event only for professionals and executives at a senior level? I'm a college student and want to attend.
A: We absolutely will have events that will be for college students and other non-executives, but this event is specifically for people at a higher level of development in the business and experience. This event is designed for senior executives, high-growth founders, and investors to meet and network.
Q: I want to be a speaker at your events!
A: Sounds great! Send us an email at andrew@hiredevents.com
Q: What do I receive if I book a sponsor package?
A: Sponsors get to speak at the start of the event, check the ticket details for the specific amount of time. In addition we add all sponsors to our event page, so everyone invited (usually 1000+ people) will see your name and logo and a link to your job posting. Most details are covered on the sponsor ticket, but let us know if you have additional questions and we're happy to help.
Q: How many people show up at your events?
A: We always ensure that at least 35 people attend the event, and ensure this by selling some additional tickets beyond this minimum. We also will filter the attendees, so please be as detailed as possible with your position and experience so we know you will bring value to the event.
Q: Will the event be recorded?
A: Yes, this event will be recorded for our podcast in full audio during the interviews, and some scattered photos and videos will be taken as well. Dress to impress.