Meet The Founders: Hiring, Recruiting & Culture - General Assembly 12/5 6pm
Description
Join us for our monthly Meet The Founders Event. This month we're presenting a Hiring and Recruiting Expert Panel and Networking Mixer on Wednesday,12/5/2018 from 6pm-8pm at General Assembly, 225 Bush St, San Francisco, CA 94104.
Are you interested in learning how to hire the right person for you and your company? Are you looking to learn from a highly skilled group of leaders about recruiting? Come and meet other like-minded professionals. This is also the perfect event for anyone from different industries and backgrounds who wants to network and learn more in general. We encourage everyone to come and enjoy this panel and networking event at General Assembly in San Francisco.

RSVP Now at https://hiring-recruiting.eventbrite.com
Event Agenda and Info:
6:00pm to 6:45pm: Networking
6:45pm to 7:10pm: Expert Panel
7:10pm to 8:00pm: More Networking
Complimentary drinks from our lead sponsor General Assembly.


~~EXPERT PANEL ~~
---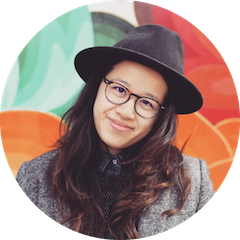 Dee Tran is currently a sourcing strategist, recruiting subject matter expert, and Diversity & Inclusion advocate at Atlassian. Having worked at both Facebook and Google, Dee brings a wealth of knowledge around the latest recruiting tools and creative methodologies. As an active speaker and career influencer, Dee champions the value of diverse ideas and shared best practices in the technology workspace, while providing resources to inspire job seekers around her community. When Dee is not sourcing, she is working on completing her career coach certification, music production, jetsetting the world and connecting her friends to the hottest tech startups.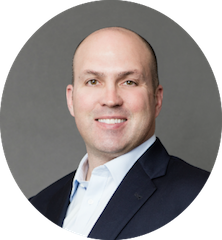 Bruce Jobson, MBA, SPHR is a versatile executive with extensive experience covering all aspects of human resources. He is a pragmatic leader with a proven ability to tackle challenges head-on and execute sound business decisions. Bruce's passion is supporting small to mid-sized business to help them maximize their organizational and financial results through alignment of HR strategy, leadership, talent and processes. Bruce has led human resources functions with operations throughout the United States, Asia and Europe. During his career, he has worked with organizations such as The Coca-Cola Company, the world's largest beverage company and VWR International, LLC, a global laboratory supplier to the world's top pharmaceutical and biotech firms. He earned his BS in Sociology from Western Michigan University and his MBA from the University of Phoenix School of Business. In addition, Bruce holds the Senior Professional in Human Resources (SPHR) designation through the HR Certification Institute. https://thejobsongroup.com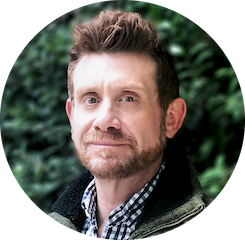 Justin Schiefner is the Director of People & Culture at Moovweb. With over 15 years in Operations, Facilities and Human Resource experience, Justin has unique insights into startup and boutique business ventures, with a focus on creating a happy, healthy and thriving company culture. Justin enjoys travel and adventure with his canine companion, a certain festival out in the desert and has a passion for giving back to the community.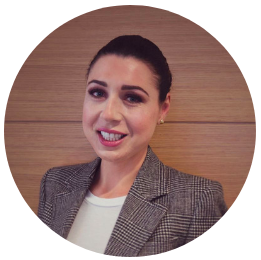 Gelena Sachs is the Vice President of People & Culture for Business Wire, a Berkshire Hathaway Company. Being an executive at the global market leader in press release distribution and regulatory disclosure, Sachs has exposure and experience at the highest levels in fast moving, complex and cutting-edge environments. She is known as a trusted leader and an effective change agent who brings a broad perspective on best practices from leading companies listed as Fortune's Best Places to Work.
Some our of attendees work at companies such as Bank of America, Wells Fargo, Google, ZeroCater, Coffee Meets Bagel, Redfin, Ask.com, Comcast Ventures, Oracle, Salesforce, GoPro, Sequoia Real Estate, DoorDash, Hyatt Regency, BlueCart, Kaiser Permanente, IBM, Genentech, Deloitte, Nestle, Accenture, HP, Intel, Amazon, Lyft, Facebook, HSBC, Capegimini, Yelp, J.P. Morgan and more.
~~ SPONSOR ~~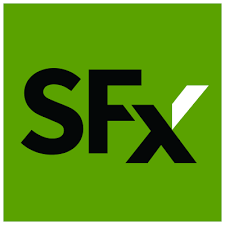 SignalFx is the only real-time cloud monitoring platform for infrastructure, microservices, and applications. The platform discovers and collects metrics across every component in your cloud environment, replacing traditional point tools and providing real-time predictive analytics. The massively scalable SignalFx architecture is optimized for cloud infrastructure and microservices-based applications, and provides powerful visualization, proactive alerting, and collaborative triage capabilities for organizations of all sizes. SignalFx is used by leading enterprises across high tech, financial services, consumer products, retail, communications, media, entertainment, and web-scale players like Yelp, HubSpot, Acquia, and Kayak. SignalFx is venture-funded by Andreessen Horowitz, Charles River Ventures, and General Catalyst. https://www.signalfx.com/

RSVP Now at https://hiring-recruiting.eventbrite.com
Early bird tickets available for $10
Hiring and Recruiting Expert Panel and Networking Mixer
at General Assembly
on 12/5/18 6:00 PM to 8:00 PM (PDT)
---


General Assembly is a pioneer in education and career transformation, specializing in today's most in-demand skills. As the leading source for training, staffing, and career transitions, General Assembly fosters a flourishing community of professionals pursuing careers they love. Learn more here.
By signing up for this event you consent to receive news and emails from General Assembly
---
Our Event Host - David Mitroff, Ph.D.
David is a sought-after speaker on a wide range of topics from social media to peak performance. Through his consulting, lectures, training and keynotes David Mitroff, Ph.D. (www.DavidMitroff.com) has educated more than 25,000 business owners. He is an Instructor for the University of California at Berkeley's International Diploma Business program and a Google Mentor for the Google Developers Launchpad program. He has been featured media expert for NBC, ABC, San Francisco Business Times, Hospitality Technology, California Lawyer, and more.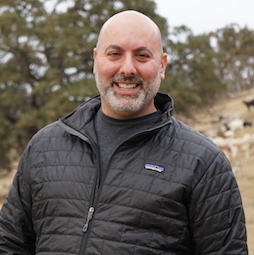 ---

Professional Connector: a vision of Piedmont Avenue Consulting, Inc.
@ProfConnector @DavidMitroff

Professional Connector. A vision of Piedmont Avenue Consulting, Inc.
We organize and promote hundreds of Bay Area business networking and social mixers to specifically target Business Strategies and Small Medium Business Enterprises and provide industry professionals with a chance to make new business and personal connections, build their network, find new clients, and expand their business. We bring the SF Bay Area working community together and strive to promote positive business relationships.
---
FREQUENTLY ASKED QUESTIONS
Why & Who should attend this event?
Professionals who want to socialize, entrepreneurs, business owners, attorneys, bankers, real estate developers, physicians, technology gurus, sales and marketing experts, and others will greatly benefit from attending and networking with each other at this event.

Are you a recent graduate who wants to learn the key to networking? Come join us at our event and discover how we could help you expand your network.
Want to learn Recruiting for Top Talent in San Francisco? Come join us at our event and discover how to hire the right person for you.
What is hiring and staffing in the San Francisco Bay Area like? Come check out our event and we will talk about recruiting in the Bay Area.
How many people show up?
Our events usually see anywhere from 45 to 400 people depending on the venue. We make sure people are open and approachable, regardless of how many people show up. You will be able to meet and talk to anyone; our greeters will be there to make introductions and keep things moving.

What to Bring:
Bring your business cards. Bring at least one card for the event organizer, so we can enter you in a raffle.

How to Dress:
This is after work networking, so even if you did not work...pretend and dress like you did! We all look good when we dress professionally. We always take pictures at our events, so you want to look your best!
Photography:
Our events are photographed for our Websites and Social Media sites. By attending our event, you give us permission to take photographs and use the images. All participants at our events are beautiful people and are subject to be photographed and used to promote future events.

RSVP Now at https://hiring-recruiting.eventbrite.com