Description
Join us for our monthly Meet the Founders Event for a Food and Tech Expert Panel and Networking on Wednesday 10/17, 2018 from 6pm-8pm at General Assembly, 225 Bush St. 5th Floor, San Francisco, CA 94104.
Are you looking to network with professionals who are particularly interested in learning food science and Food tech? Are you interested in learning from a highly skilled group of leaders about this trending industry? Come and meet other like-minded professionals. This is also the perfect event for anyone from other industries and backgrounds who wants to network and learn more in general. We encourage everyone to come and enjoy this panel and networking event at General Assembly in San Francisco.
RSVP Now at https://food-tech.eventbrite.com
Event Agenda and Info:
6:00pm to 6:45pm: Networking
6:45pm to 7:10pm: Expert Panel
7:10pm to 8:00pm: More Networking
Complimentary drinks from our lead sponsor General Assembly.
Thanks to Chewse you will be able to enjoy complimentary bites from local restaurants at the event!


~~EXPERT PANEL~~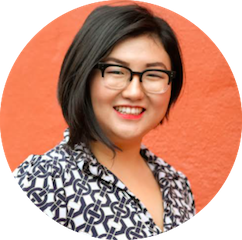 LISA Q. FETTERMAN is the founder and CEO of Nomiku, the first home sous vide immersion circulator cooker on the market. Lisa has been featured in Wired, MAKE, and Forbes, and was named on Forbes, Inc, and Zagat Survey's 30 Under 30 lists for her pioneering work in the food space. Lisa has worked at some of the top restaurants in the country including Babbo and Jean-Georges in New York and Saison in San Francisco. Lisa is also the author of the best-selling cookbook, Sous Vide at Home. Nomiku Meals combines hardware, software, and food to eradicate everything between you and a delicious meal.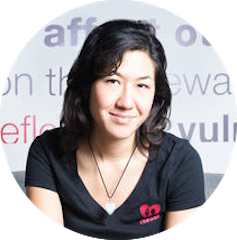 TRACY LAWRENCE is the Founder and CEO of Chewse. Tracy is a leader on female leadership in tech startups. She started Chewse in her dorm room at USC and raised over $16MM for Chewse her first company. https://www.chewse.com/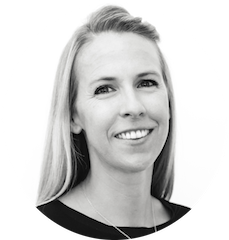 MEGAN MOKRI is the founder and CEO of Byte, a company pioneering the space of unattended retail. Byte brings the retail experience of Whole Foods grab 'n go to workplaces, apartments, gyms, and hospitals using smart refrigerators. Byte serves hundreds of clients and tens of thousands of employees, including Tesla, LinkedIn, Chevron, Williams-Sonoma, the San Francisco SPCA, and food service providers like Sodexo and Aramark.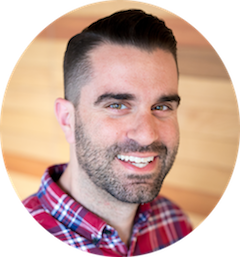 Matt Donzella is the local Yelp For Business Owners educator in the Bay Area. Matt provides training for local business organizations on the free tools available on Yelp. IMatt goal is to build a thriving network of Bay Area business owners and take actionable feedback from the Bay Area business community to the different business owner-focused divisions at Yelp HQ.
RSVP Now at https://food-tech.eventbrite.com
Early Bird tickets available for $10 .
---
RSVP Now at https://food-tech.eventbrite.com
Some our of attendees work at companies such as Bank of America, Wells Fargo, Google, ZeroCater, Coffee Meets Bagel, Redfin, Ask.com, Comcast Ventures, Oracle, Salesforce, GoPro, Sequoia Real Estate, DoorDash, Hyatt Regency, BlueCart, Kaiser Permanente, IBM, Genentech, Deloitte, Nestle, Accenture, HP, Intel, Amazon, Lyft, Facebook, HSBC, Capegimini, Yelp, J.P. Morgan and more.
~~ SPONSOR ~~

Chewse is in the business of bringing people together. Chewse provides office meals from the top local restaurants and serves it up like it's Thanksgiving day. Your employees dive in, devour and savor meals from around the city, that perfectly align with your office's palate preferences. The team walks away with happy bellies, and something that can't be served on a platter – Human connection. Family style meals create a breeding ground for culture, (and I'm not talking about the kombucha). Opinions and experiences are shared, new ideas are buzzing through the atmosphere, and most importantly; people feel heard and acknowledged. Feelings of excitement and diversity, need to be supported by a backbone of security and belonging for people to do their best work. https://www.chewse.com
Early bird tickets available for $10
Food Tech Expert Panel and Networking Mixer
at General Assembly 5th floor
on 10/17/18 6:00 PM to 8:00 PM (PDT)
---


General Assembly is a pioneer in education and career transformation, specializing in today's most in-demand skills. As the leading source for training, staffing, and career transitions, General Assembly fosters a flourishing community of professionals pursuing careers they love. Learn more here.
By signing up for this event you consent to receive news and emails from General Assembly
---
Our Event Host - David Mitroff, Ph.D.
David is a sought-after speaker on a wide range of topics from social media to peak performance. Through his consulting, lectures, training and keynotes David Mitroff, Ph.D. (www.DavidMitroff.com) has educated more than 25,000 business owners. He is an Instructor for the University of California at Berkeley's Internal Diploma Business program and a Google Mentor for the Google Developers Launchpad program. He has been featured media expert for NBC, ABC, San Francisco Business Times, Hospitality Technology, California Lawyer, and more.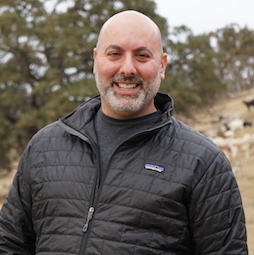 ---

Professional Connector: a vision of Piedmont Avenue Consulting, Inc.
@ProfConnector @DavidMitroff

Professional Connector. A vision of Piedmont Avenue Consulting, Inc.
We organize and promote hundreds of Bay Area business networking and social mixers to specifically target Business Strategies and Small Medium Business Enterprises and provide industry professionals with a chance to make new business and personal connections, build their network, find new clients, and expand their business. We bring the SF Bay Area working community together and strive to promote positive business relationships.
---
FREQUENTLY ASKED QUESTIONS
Why & Who should attend this event?
Professionals who want to socialize, entrepreneurs, business owners, attorneys, bankers, real estate developers, physicians, technology gurus, sales and marketing experts, and others will greatly benefit from attending and networking with each other at this event.

Are you using SlideShare to grow your business? Come join us at our event and discover how we could help grow your company.
Thinking of opening a restaurant in San Francisco? Come check out our event to see great leading examples of restaurant/bar designs and menus.
Are you looking to boost your restaurant through marketing strategy? Come join us at our event and discover how we can help your brand strategy.
How many people show up?
Our events usually see anywhere from 45 to 400 people depending on the venue. We make sure people are open and approachable, regardless of how many people show up. You will be able to meet and talk to anyone; our greeters will be there to make introductions and keep things moving.

What to Bring:
Bring your business cards. Bring at least one card for the event organizer, so we can enter you in a raffle.

How to Dress:
This is after work networking, so even if you did not work...pretend and dress like you did! We all look good when we dress professionally. We always take pictures at our events, so you want to look your best!
Photography:
Our events are photographed for our Websites and Social Media sites. By attending our event, you give us permission to take photographs and use the images. All participants at our events are beautiful people and are subject to be photographed and used to promote future events.
RSVP Now at https://food-tech.eventbrite.com