Meet The Founders: Autonomous Tech (Robotics & Self-Driving Cars) - Genera...
Description
We are excited to host a new "Meet The Founders" event on Wednesday, February 6th from 6pm to 8pm. This specific Meet the Founders event will focus on Autonomous Technology.
The event is Networking Mixer and Expert Panel event and it will take place at General Assembly SF located at 225 Bush Street, San Francisco, (5th Floor - Entrance next to Target). You're invited to an immersive learning experience where you will meet like-minded professionals, tech industry experts, and the craft which is Autonomous Technology.
We encourage a broad spectrum of professionals to join our Meet The Founders: Autonomous Technology event, as us Bay Area natives are known for our tech fluency. Every industy and professional can learn from our amazing expert panelists.

RSVP Now at http://www.professionalconnector.com/event/autonomous-technology-event/
*Complimentary drinks from our lead sponsor, General Assembly.

AGENDA
---
6:00pm to 7:00pm: Networking
7:00pm to 7:20pm: Being an Innovator Keynote
7:20pm to 7:50pm: Expert Panel
7:50pm to 8:00pm: Networking


KEYNOTE
---
Being an Innovator, Unleash your Creative Power by David Mitroff Ph.D.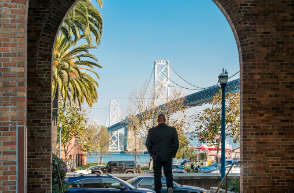 Being a leader today means embracing new technologies to create new opportunities for business growth. Gain knowledge on how innovative brands grow faster, what it takes to be an industry disruptor, and how to leverage current resources for success both now and in the future.
EXPERT PANEL
---

Cynthia Yeung

| COO | Cafe X Technologies
Cynthia Yeung is the COO of Cafe X, which is setting the standard for human-robot collaboration in hospitality. With more than a decade of experience in technology and entrepreneurship, her previous roles have taken her around the world: leading next-gen product for SoftBank Robotics; leading platform for CheckMate, a hospitality startup that was acquired in 2016; sailing on a ship to 13 countries to launch a social enterprise startup accelerator; and leading product partnerships for various Google Maps and Google [x] initiatives.

Cynthia graduated from the University of Pennsylvania's Management and Technology program with degrees from both the Wharton School and the School of Engineering and Applied Sciences. She was a Benjamin Franklin Scholar and a Joseph Wharton Scholar.

Ezana Tesfu | Director of Operations | Carvi, Inc.
Ezana Tesfu is a trailblazer when it comes to making top-of-the-line driving safety features available to everyone. Directing at CarVi, an autonomous driving system experience, Ezana knows the ins-and-outs of self-reliant technology. With more than 20 years of experience in design and development of value-added tech products for the automobile industry, Ezana is helping build a more autonomously safe environment for the future. Based in Silicon Valley, Ezana is considered an expert when it comes to algorithmic defense, autonomous safety, and technological security.
More To Be Announced
SPONSOR
---

CarVi, a Silicon Valley technology company, was started by trailblazing driver assist engineers whose goal was to make top-of-the-line driving safety features available to everyone. CarVi'steam members have more than 20 years of experience in design and development of value-added technology products for the automobile industry. Our vision for CarVi is to create products that are affordable, versatile and not dependent on high-price-tag automobiles. This approach to personal, portable solutions makes CarVi an innovator in driver safety. CarVidesigns, develops, and implements this value-added finished product and provides customized algorithms that reflect its engineering expertise. getcarvi.com

Video is now a marketing requirement. Digital Accomplice helps companies accomplish their goals with Video Marketing. Digital Accomplice works with its client to understand their marketing strategies, what are they trying to achieve and their ultimate goals and put together customized roadmap with Video Strategies. Digital Accomplice does Production, graphics, animation, and editing. Check out www.digitalaccomplice.com for more information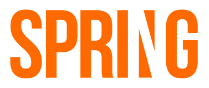 SPRING, has an unparalleled resume of experience in launching and growing brands and product lines in a wide variety of retail channels - from consumer electronics to luggage - using retail-tested and proven methods blended with our own innovative and creative secret sauce that makes your products disruptive in the marketplace and springs your brand forward. http://www.spring2market.com


RSVP Now at http://www.professionalconnector.com/event/autonomous-technology-event/
Autonomous Technology Expert Panel and Networking Mixer
at General Assembly SF
on 2/6/19
from 6:00 PM to 8:00 PM (PDT)
VENUE AND LEAD SPONSOR
---




General Assembly is a pioneer in education and career transformation, specializing in today's most in-demand skills. As the leading source for training, staffing, and career transitions, General Assembly fosters a flourishing community of professionals pursuing careers they love. Learn more here.
By signing up for this event you consent to receive news and emails from General Assembly
PREMIUM SPONSORS
---



Get More From Your Digital Advertising Spend. Own your post-click experience and maximize your conversion rates with Instapage, the most powerful landing page platform for marketing teams and agencies. For more info and to sign up, find us at http://instapg.es/pnNhm
OUR HOST & PANEL MODERATOR - David Mitroff, Ph.D.
---

David is a sought-after speaker on a wide range of topics from social media to peak performance. Through his consulting, lectures, training and keynotes David Mitroff, Ph.D. (www.DavidMitroff.com) has educated more than 25,000 business owners. He is an Instructor for the University of California at Berkeley's International Diploma Business program and a Google Mentor for the Google Developers Launchpad program. He has been a featured media expert for NBC, ABC, San Francisco Business Times, Hospitality Technology, California Lawyer, and more.
WHO WE ARE
---

Professional Connector: a vision of Piedmont Avenue Consulting, Inc.
@ProfConnector @DavidMitroff

Professional Connector. A vision of Piedmont Avenue Consulting, Inc.
We organize and promote hundreds of Bay Area business networking and social mixers to specifically target Business Strategies and Small Medium Business Enterprises and provide industry professionals with a chance to make new business and personal connections, build their network, find new clients, and expand their business. We bring the SF Bay Area working community together and strive to promote positive business relationships. To view our upcoming events, click here.
FREQUENTLY ASKED QUESTIONS
---


Why & Who should attend this event?
Professionals who want to socialize, entrepreneurs, business owners, attorneys, bankers, real estate developers, physicians, technology gurus, sales and marketing experts, and others will greatly benefit from attending and networking with each other at this event.

Do you need to brush up on your tech knowledge? We recommend everyone to join us for an event. These events are perfect for those who don't know much and want to learn more, those who are looking to expand their connections and everyone looking for a great networking experience.

Trying to incorporate more cutting-edge technology into your business? Come meet our experts and consultants to learn more about which technology your business could start using.
Interested in networking with tech entrepreneurs, experts, and influencers? They'll be here. Get a chance to ask them questions.
How many people show up?
Our events usually see anywhere from 45 to 400 people depending on the venue. We make sure people are open and approachable, regardless of how many people show up. You will be able to meet and talk to anyone; our greeters will be there to make introductions and keep things moving.

What to Bring:
Bring your business cards. Bring at least one card for the event organizer, so we can enter you in a raffle.

How to Dress:
This is after work networking, so even if you did not work...pretend and dress like you did! We all look good when we dress professionally. We always take pictures at our events, so you want to look your best!
Photography:
Our events are photographed for our Websites and Social Media sites. By attending our event, you give us permission to take photographs and use the images. All participants at our events are beautiful people and are subject to be photographed and used to promote future events.

RSVP Now at http://www.professionalconnector.com/event/autonomous-technology-event/
SPONSORSHIP OPPORTUNITIES
We produce and co-produce 5 to 10 monthly events, with a proven track record of over 50 events each year for the last 5 years. Events include networking events, mixers, workshops, private company events, recruiting events, product launches, and more. We can add your organization as a sponsor for a wide variety of events to meet your needs, or for more customized events, our host and organizer David Mitroff, Ph.D. will work with you to design customized events to surpass your growth, marketing or recruiting objectives. We have opportunities, from a table at one of our mixers, to Premium Sponsorship. Contact us today.
Professional Connector can boost your brand or event to the next level. If you are looking to put together a business networking event, social mixer, crowdfunding campaign, launch party, brand promotion event, product promotion event, expert panel, or workshop, we would love to help. Contact us for all future inquiries here.