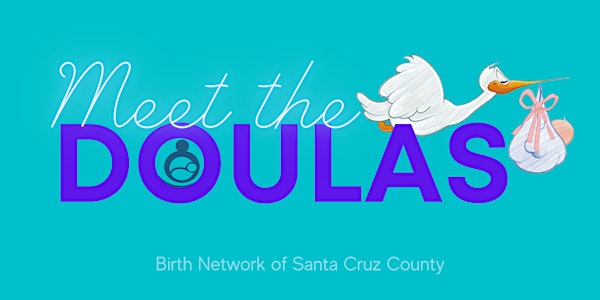 Meet the Doulas - Wed. 7pm - Jan 19, Mar 16, May 18, Jul 20, Sep 21, Nov 16
Meet the Doulas - expectant parents meet some of our community's wonderful birth and postpartum doulas. Ask questions and get tips.
About this event
Learn how birth and postpartum doula offer support to families before, during and after birth. Doulas work with all different types of familes looking for a variety of support. COVID safety will determin whether events will be live or via ZOOM.
Pregnant? Considering a Doula on your birth team?
Meet the Doulas is a great opportunity to learn about birth and postpartum doulas. Find out how doulas are helping families during COVID-19 Join us at this free event for an informative evening. This event is open to everyone- no matter where they plan to birth - home or hospital, in Santa Cruz, Watsonville, Monterey, or San Jose area.
The event begins at 7pm, if you are running late, you are welcome to join us, but please note, this is not a drop-in event.
Event will include:
Presentation about Birth Doulas and Postpartum Doulas
Time to interact with doulas and learn some "doula tricks of the trade."
Registration required for login information. (Doulas contact birthnet.org to participate)
Studies show having a Doula at your birth:
results in a shorter, smoother labor
creates a more positive birth experience
reduces need for medical interventions such as pain medications and epidurals
reduces requests for pain medications
reduces postpartum depression
results in greater success in breastfeeding