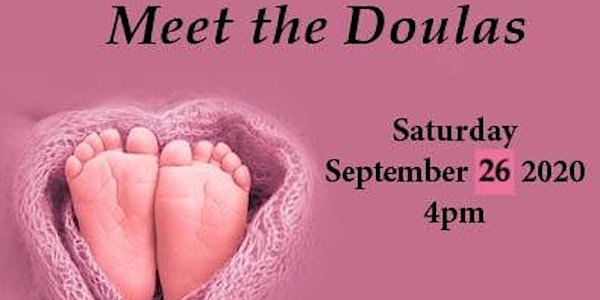 Meet the Doulas September 26, 2020
Find out how doula care is adjusting to COVID19 while still serving families before, during and after birth.
About this event
Brought to your by Birth Network of Santa Cruz County
Meet the Doulas
 Saturday, Sept. 26, 2020 4pm-6pm Location: Virtual Zoom Event
Pregnant? Considering a Doula on your birth team?  Wondering what a postpartum doula does?
Meet the Doulas is a great opportunity to learn about birth and postpartum doulas. This free event is open to everyone- no matter where they plan to birth - home or hospital or birth center, in Santa Cruz, Watsonville, Monterey, or San Jose area.
The presentations begins at 4pm, if you are running late, you are welcome to join us, but please note, this is not a drop-in event. 
* Panel presentation about Birth Doula and Postpartum Doula services
* Time to interact with doulas and learn some "doula tricks of the trade."
Registration is free - Meeting link information provided after registration
Studies show having a doula at your birth:
results in a shorter, smoother labor
creates a more positive birth experience
reduces need for medical interventions such as pain medications and epidurals
reduces requests for pain medications
reduces postpartum depression
results in greater success in breastfeeding
Benefits of a postpartum doula:
Eases transition to motherhood
Increases confidence in breastfeeding
Increases successful breastfeeding
Reduces postpartum depression
Increases parenting skills
Mothering the mother nurtures the family
(Participating doulas must register with Birth Network prior to the event)