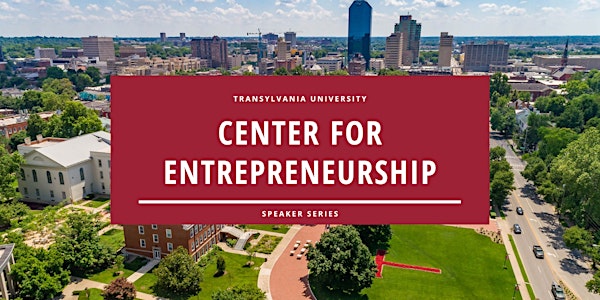 Meet the Co-founder of Drake's and Malone's - Brian McCarty
Location
Transylvania University
300 North Broadway
Lexington, KY 40508
The Center for Entrepreneurship welcomes Brian McCarty, Co-founder of Drake's, Malone's, Harry's, and OBC to Transylvania University
About this event
FREE event for Transy students
Learn more about Bluegrass Hospitality Group from co-founder Brian McCarty. BHG houses six unique concepts, BHG has grown to be the premier restaurant group in Lexington, Kentucky. The individual restaurant concepts include Malone's, Malone's Prime Events & Receptions, Harry's, Aqua Sushi, Drake's and OBC Kitchen. Though each concept is unique, the motto remains the same, "100% hospitality, 100% of the time".
Brian MCarty will share his entrepreneurial story and present a brief history of their successful work in the restaurant industry. You'll gain insider knowledge of their highs and lows they have experienced.
You'll want to check in at 6:30 to grab your famous Malone's dinner; mini sliders, chicken tenders, Lexingtonian salad, and Caesar salad!
The presentation will start at 7pm and will finish with an opportunity for audience Q&A and engagement. This event is free and open to Transy students of all majors.
This event is open to the first 30 student registrations! *You must register with your transy.edu email.