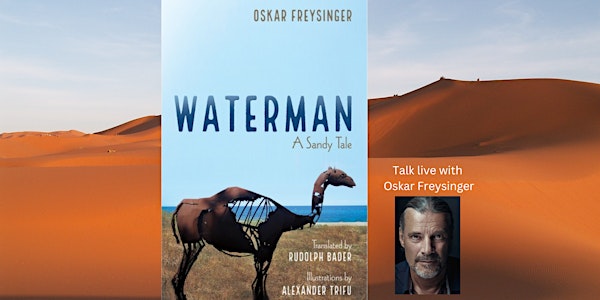 Meet the Author: A Virtual Event with Oskar Freysinger
Virtual Book Discussion with Swiss Author, Composer Oskar Freysinger
About this event
Meet author and composer Oskar Freysinger from his chalet in the Swiss Alps.
This virtual meet and greet will include a discussion of Waterman, A Sandy Tale (Resource Publications, an imprint of Wipf and Stock, Eugene, Oregon).
The novel chronicles two unlikely friends in the hottest place on earth, the Taureg desert.
Says Freysinger, "I've learned to live in the silence of extreme nature (the snowy "deserts" of the Swiss Alps), and I've found my soul again though contact with the emptiness of wide snowfields, silent woods and deep cliffs." Freysinger's newest book "Svalbard," for English speakers, is currently in the works. Freysinger's native language is French.
The event is free, and to purchase a hard cover of paperback copy, visit your favorite online book seller. Or, find it on Amazon, https://www.amazon.com/Waterman-Sandy-Tale-Oskar-Freysinger/dp/1666731781/ref=cm_cr_arp_d_product_top?ie=UTF8.
Or, find it on Amazon,
https://www.amazon.com/Waterman-Sandy-Tale-Oskar-Freysinger/dp/1666731781/ref=cm_cr_arp_d_product_top?ie=UTF8