Connecting Perspectives Event Series: In this 7-part virtual series, learn how 26 artists created 13 artworks while separated by distance.
About this event
Connecting Perspectives is a cross-border art initiative produced by the Social Distancing Festival and the Consulate General of Canada in New York. Drawing inspiration from the theme "Art Today," 26 exceptional artists who identify as Black, Indigenous, and/or People of Colour in Canada and the U.S. were paired and funded to create 13 new, interdisciplinary, collaborative art.
To celebrate these unique works, we invite you to join us for 7 virtual events in July and August during which the artists will discuss their experiences and creative processes while working across distances, time and disciplines.
This event will feature artist pairs:
Moderated by Tawhida Tanya Evanson, with remarks by representatives from the Consulates General of Canada in Detroit and San Francisco.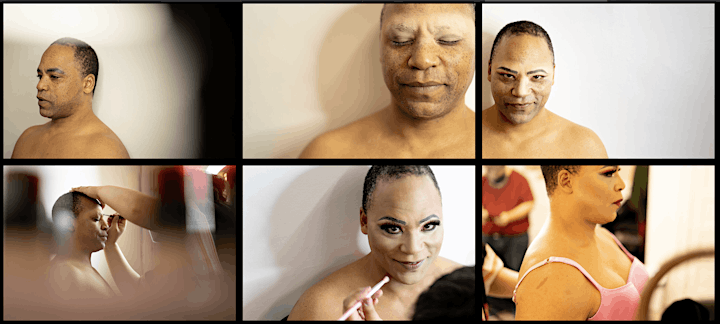 ACT 1
"My Morning."
This is my body's morning routine.
I wake up at 6am to the quiet.
A hopeless space, A gasket case ready to blow as soon as my eyes officially open. So at 6am, I pretend that I have friends and I am "thems" that have the jewels of the oceans.
Breath self.
THE CHAOS CONVERSATION, presented by the Consulate General of Canada in Detroit:
"Multi-disciplinary artist Chancz Perry (Regina) and singer/songwriter/artist Kimmy Kat (Cleveland) explore femininity, freedom, and living in a state and place of unknowingness."
Aside from spending his time in graduate studies exploring the utility in art therapy programming, Chancz has spent over 30 years in the entertainment industry – on stage, screen, and behind the scenes. This multifaceted producer, choreographer, and triple-threat performer was nominated for two Jessie Richardson Awards and the recipient of the Vancouver Sun Reader's Choice Award for Entertainer of the Year. Some film and theatre credits include Mr. Magoo, Bye Bye Birdie, Charlie Horse Music Pizza, West Side Story, Kiss Me Kate, Five Guys Named Moe, Hip Hop Hoop Dance, and the Gabriel Dumont Wild West Show.
While continuing his practice as an interdisciplinary artist, Chancz has been an Artist in Residence in Regina Public Schools and a sessional instructor at the University of Regina (Media, Arts, and Performance Department; Kinesiology and Health Studies Department). He also carried several positions at Globe Theatre where he was the Educational Outreach facilitator who helped to bring creation-based theatre programming into marginalized schools and community organizations; the Shumiatcher Sandbox Series coordinator who helped local artists and production teams to platform theatrical creations; and a Theatre School Faculty specializing in creative expression with children of various ages.
Chancz's purpose is to bring communities together through art, entertainment, culture, and ways of knowing. In his performances, Chancz offers inspiration, distraction and/or education, using approaches that are traditional, progressive, critical, or a mix. "I hope people take away an extraordinary artistic ability that inspires them to pursue their creative endeavours and natural impulses. I want them to realize that they can have success in pursuing their dreams." Check out more from Chancz: Twitter, Website, Instagram, Video Biography.
A multi-talented Black, Trans Artist from Cleveland, Ohio. Kimmy is a Singer Songwriter, Dancer, Drag Queen and Actor. Kimmy has been Song-writing since she was 13, Leaning on that skill as a way of rewriting her chaotic reality and making physical situations playful. The foundation of her work is connected to her musical background. Musical theatre and Dance became a big part of her child life. She later found her voice through Solo music and Drag Performance. She is currently working on her first album with Producer Greg "Ghostly" Houston. The album projects a stimulating chimeric world that shows a vulnerable place in her sense of self. She values emotion and dreamlike ideas when in a creative ecosystem making partnership with Co-artist Chancz Perry a delight! Kimmy is Happy For the opportunity to be a part of the Social Distance Festival.
Check out more of Kimmy's work on her website, Twitter, or Insta.

PRIMAL IMPACTO, presented by the Consulate General of Canada in San Francisco:
"PRIMAL IMPACTO is a collaboration between by ceramic artist Josefina Rodriguez (Calgary) and multidisciplinary artist Deb Leal (Oakland)."
Deb Leal is a Multidisciplinary Artist whose investigations aim to jar moments that feel in limbo, solitary and ritualistic— A recollection of lessons learned (a pathway molded by unique expectations, familial or otherwise) glow & dim in a volley of human belief, desire, and control thereof. Understanding shame to be a tactic of such, Leal taps into private moments that feel carnally playful or discordant.
Josefina Rodriguez Varela is an Argentinian-Canadian artist who holds a BFA degree from the Alberta University of the Arts, with a major in Ceramics. She has lived in Canada since 2010.
Josefina's artwork is primarily figurative and explores topics of eroticism and sexuality from a feminine and personal perspective. She works primarily in ceramics, but enjoys working in other media as well.
Community work and volunteering have always been important to Josefina and she is actively involved in her community, helping develop an inclusive and collaborative environment between artists.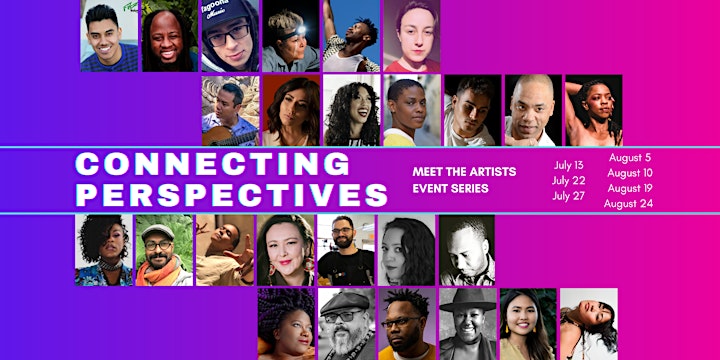 We are honoured to feature the works of these visual artists, poets, choreographers, and musicians. Our jury reviewed nearly 400 submissions, selecting 26 artists from across Canada and the United States, including: Alberta, British Columbia, California, Colorado, Florida, Georgia, Manitoba, Massachusetts, Minnesota, New Brunswick, New Mexico, New York, Northwest Territories, Nova Scotia, Nunavut, Ohio, Ontario, Prince Edward Island, Quebec, Saskatchewan, Washington, Washington DC, and Yukon. View the inspiring works here.
Please be sure to support these amazing artists by sharing these pieces and checking out their other work. You can also learn more about the artistic team and the project's jury by clicking here.
CONNECTING PERSPECTIVES ARTISTIC TEAM:
TAWHIDA TANYA EVANSON, ARTISTIC ASSOCIATE
Tawhida Tanya Evanson is an Antiguan-Québecoise poet, author and artist. Her two poetry collections are Bothism (Ekstasis 2017) and Nouveau Griot (Frontenac 2018), and her first novel Book of Wings (2021) is fresh from Véhicule Press. She also has recent work in The Fiddlehead, UPPERCASE and Changing the Face of Canadian Literature (Guernica).
With a 25-year practice in spoken word, she has performed at literary and arts festivals in over a dozen countries, released four studio albums and six videopoems including the award-winning Almost Forgot my Bones. In 2013, she was Poet of Honour at the Canadian Festival of Spoken Word and received the Golden Beret Award for her contribution to the genre. She is program director of The Banff Centre Spoken Word Residency and vice president of The Quebec Writers' Federation. She works as an arts educator and arts event producer in Tiohtià:ke/Montréal, and moonlights as a whirling dervish.
NICK GREEN, FOUNDER, SOCIAL DISTANCING FESTIVAL
Nick Green is a Dora Mavor Moore and Elizabeth Sterling Haynes Award-winning playwright and the creator of The Social Distancing Festival (socialdistancingfestival.com). Projects produced and presented through The Social Distancing Festival include Connecting Perspectives, created in collaboration with the 13 diplomatic missions for Canada across the United States; COSMOCABARET, a partnership with Toronto's Paprika Festival and Thesbos in Mumbai that celebrates emerging artists in both countries; Long Distance Art, a collaborative art project that has engaged artists in Canada, the US, the UK, Tanzania, Mexico, Estonia, Australia, and beyond; and the exhibition of nearly 300 artistic works from around the world. As a playwright, favourite credits include Body Politic (lemonTree Creations/Buddies in Bad Times, recipient of Dora Award); Every Day She Rose (co-writer, Nightwood Theatre); Dinner with the Duchess (Next Stage); Living the Dream (book, CMTP, Theatre Sheridan); Fangirl (book, Musical Stage Company); In Real Life (book; Theatre Sheridan/Musical Stage Company); and The Fabulous Buddha Boi (Guys in Disguise, Sterling Award). Nick has been a part of the Stratford Festival's Foerster Bernstein New Play Development Program; Factory Theatre's Natural Resources unit; Nightwood Theatre's Write from the Hip; and Sheridan College's Canadian Music Theatre Project.
A PROJECT BY:
THE SOCIAL DISTANCING FESTIVAL
The Social Distancing Festival is an online artist's community made to celebrate and showcase the work of the many artists around the world who have been affected by the need for social distancing that has come about due to the spread of Coronavirus (COVID-19). To date, the site has featured artist work of hundreds of artists from countries around the world. Founded by Toronto-based playwright Nick Green, SDF's main goals are to serve as a platform to promote artists' work (both cancelled, new and ongoing) in a virtual setting; create an international sense of artistic community; and help artists continue to grow their artistic practice, sharing work, and celebrate the work of others. Follow SDF on Twitter, Facebook and Instagram.
THE CONSULATE GENERAL OF CANADA IN NEW YORK
The Consulate General of Canada in New York represents the Government of Canada in New York, Connecticut, Delaware, New Jersey, Pennsylvania, and Bermuda. The Consulate General's efforts and engagements cover a range of political, commercial, cultural, security and economic interests to Canada in our region. From providing business clients with practical advice and on-the-ground intelligence, to engaging with local, state and federal government representatives, to servicing Canadians and visa holders, the Consulate General of Canada in New York is highly engaged with stakeholders across multiple sectors and industries. Follow the Consulate General on Twitter, Facebook, Instagram and LinkedIn.
Organizer of Meet the Artists: The Chaos Conversation x Primal Impacto