Join us for the final virtual Meet the Artist of 2020 with William Paul Thomas along with a cocktail demo by mixologist Adrian Lindsey.
About this event
Join Mavis Gragg for a virtual Artist Talk with artist/curator William Paul Thomas! You're not going to want to miss this one!! Mixologist Adrian Lindsay will be joining to host a drink demonstration so be sure to RSVP for the link!
Here's a bit about the artist/curator...we hope to virtually see you next week!
William Paul Thomas makes images to record his life experiences and observations with an approach that defies traditional documentary practices. Heavily focused on intimate oil portraits of Black subjects, he chooses certain models as a way of recognizing their significance in his life's path. He draws on his immediate social network to offer complex representations that counter the simplified stereotypes found in popular media.
A 2016 Ella Fountain Pratt Emerging Artist Grant helped fund the production of Thomas's multimedia portrait project Mood Swings, three paintings of which were included in the exhibition RACE: Are We So Different exhibition at the North Carolina Museum of Natural Sciences. That same year, he was the Durham Art Guild's Artist in Residence at Golden Belt Artist Studios and he had a #PPGArtists residency at Duke's Power Plant Gallery.
Thomas was the Brock Family Visiting Instructor in Studio Arts at Duke during the 2017-18 academic year and just finished a residency at Duke's Rubenstein's Art Center. He received his B.F.A. in Studio Art from the University of Wisconsin-Whitewater and his M.F.A. from the University of North Carolina-Chapel Hill.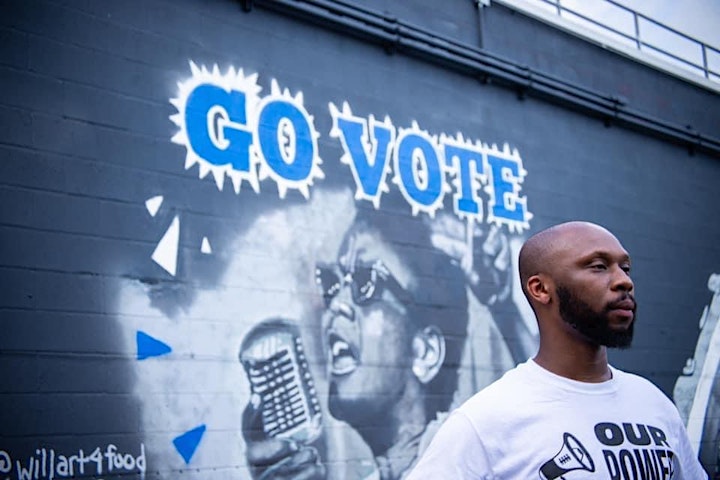 His latest work, a group exhibition, OPULENCE, DECADENCE can be found at the Lump Gallery in Raleigh, NC. William Paul Thomas asked artists, "If you attained a surplus of something that you greatly desired, would you flaunt it, share it, hoard it, hide it, or spoil it?" This was the launch point for OPULENCE DECADENCE, which, starting Friday (11/20/20), welcomes an entirely new batch of artists to Lump, each of whom made new work specifically for the show. It's a disconcerting look at the severe imbalance of wealth and equity across the globe, that offers moments of rare beauty, buoyant humor, and unwavering critique. The exhibition is showing until January 2, 2021.