Meet the Angels – Presented by FAU Tech Runway and Gold Coast Venture Capit...
Description
FAU Tech Runway and Gold Coast Venture Capital Association invite you to Meet The Angels, from 5:30 – 8:30 p.m., Thur. Feb. 8 at FAU Tech Runway in Boca Raton.
Meet The Angels is designed to provide entrepreneurs with the opportunity to meet some of South Florida's well-respected angel groups, investors and investment funds.
Angel investors are investors who fund early-stage and startup companies in exchange for equity ownership interest. Successful companies like Uber, Twitter, LinkedIn, and Facebook have all paired up with angel investors.
Local entrepreneurs will learn who these organizations are, who to contact, their investment parameters and process. In addition, attendees will learn about current issues related to startup and growth funding. Investors and angel organizations attending the event will gain exposure to South Florida's broader entrepreneurial community and network with fellow investors.
This event includes light appetizers and a cash bar. Ticket purchase is required.
For more information on sponsor levels and exhibitor tables, click here. To submit a sponsor application, click here.
Invited Groups Include:
- AGP Miami
- Athenian Venture Partners
- Caerus Ventures
- FAN Fund
- Florida Angel Nexus Palm Beach
- Florida Funders
- Las Olas Venture Capital
- Miami Innovation Fund
- New World Angels
- Tamiami Angel Fund
- VoCap Investment Partners
- venVelo
---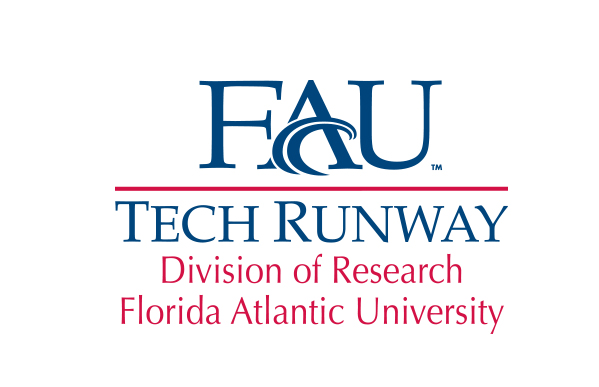 Entrepreneurship is a platform at Florida Atlantic University that reaches across all colleges and disciplines. FAU Tech Runway, housed in a 28,000-square-foot building next to the Research Park at FAU, is at the center of that platform. It's launching South Florida's next generation of global entrepreneurs and creating an ecosystem that provides them with all the resources they need to thrive in one collaborative hub. FAU Tech Runway's unique offerings to the Florida entrepreneurial ecosystem contribute to the university and the communities it serves. The annual Launch Competition selects 21 of the most promising companies for the year-long Venture Class program, including seven student-led companies, seven faculty spinouts, and seven community based companies selected from the university's service area. For more information, visit: techrunway.fau.edu
---



Founded in 1984, GCVCA is a non-profit corporation whose mission is to provide a forum to share information that is pertinent to and develop relationships among entrepreneurs, investors and service providers in Florida's Gold Coast, from Palm Beach to Miami. The organization has cultivated the best of Florida's entrepreneurs and venture capital organizations to inspire, excite, and help launch new businesses on the east coast. For more information, visit: www.gcvca.org/