Description
Because Justice Needs A Big Embrace
Calling all thought leaders and criminal justice reformers, advocates and change agents, crusaders of labor, health equity, philanthropy, women's rights, civil rights, human rights...
Everybody's rights!
Join us to celebrate Becoming Ms. Burton and the launch of JustUS Voices Storytelling for Change℠.
Reception
Tuesday, June 13 from 6-8 p.m.
Open Society Foundations
1730 Pennsylvania Avenue, NW
Sponsored by McKinney & Associates
Hosted by The Justice Roundtable
RSVP Events@mckpr.com
Due to building security all attendees must RSVP by June 9!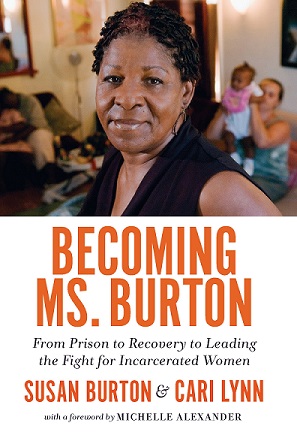 Susan Burton, described as the Harriet Tubman of our time, is the founder of A New Way of Life Re-Entry Project. ANWOL has collaborated with McKinney & Associates, to launch JustUS Voices Storytelling for Change℠ – a multimedia initiative aiming to transform the policy and public dialogue on mass incarceration through the lived experiences of formerly incarcerated women.
Stay connected with us for upcoming events: