Meet, Plan, Go! - San Francisco 6-25-13

Tuesday, June 25, 2013 from 5:30 PM to 8:30 PM (PDT)
Event Details
Join veteran career breakers, travelers, and entrepreneurs Warren and Betsy Talbot in San Francisco for our next Meet, Plan Go event!  
Authors Warren and Betsy Talbot know that the biggest issue holding people back is simply not knowing where to start. What people want is an action plan to get from the life they have today to the dream lifestyle they desire.
Warren and Betsy know from experience how hard it can be to create big change. They asked themselves the question: "If you knew you wouldn't make it to your next big birthday, how would you change your life right now?" Over the next 25 months, they sold everything they owned, saved money, and revamped their lifestyle to make their dream a reality.
They documented their transformation on the website Married with Luggage, which has become a destination for personal growth seekers with dreams of every type.
Come join Warren and Betsy as they discuss starting a business on the road and sharing their story and the stories of people they know. In addition we'll have an open Q&A where people can ask whatever they like about how they made their career break dreams a reality.
Come join us on June 25th at Dear Mom!
Food and drink are available for purchase.   
FEATURED GUESTS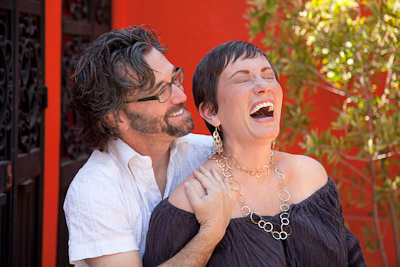 Warren Talbot escaped Corporate America in 2010 after an 18-year career in the software industry. Instead of analyzing potential investments and developing strategic business plans, he now spends his days capturing great photos from their travels and planning the next destination. He feels like this is a good trade. When he's not traveling or taking photos, he builds WordPress websites for small business clients all over the world. He has answered client questions while in Antarctica, built websites while crossing the Atlantic Ocean, and used his considerable network to open up doors for clients and friends all over the world.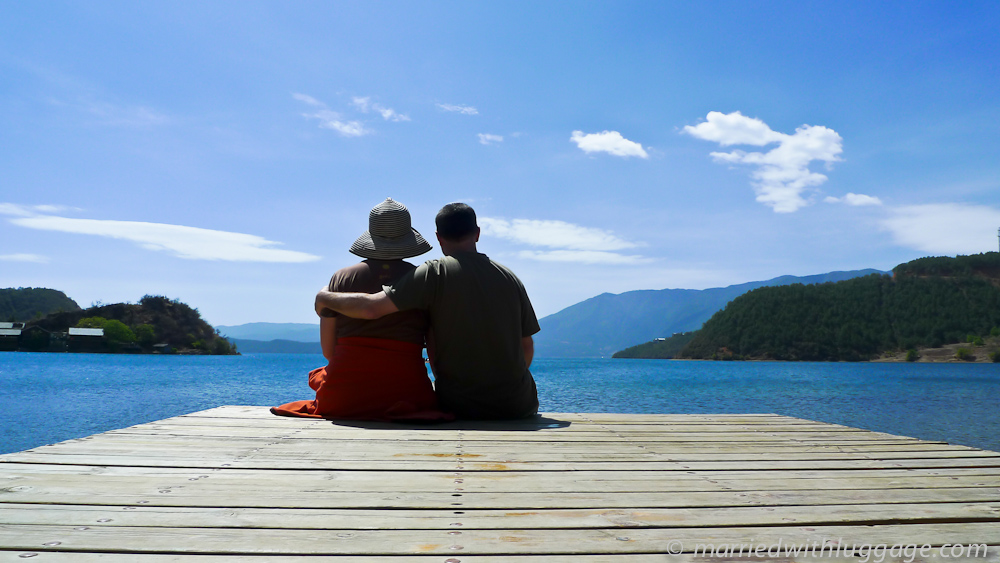 Betsy Talbot loves to write and start deep conversations with interesting people. She has now combined the two by writing about her best insights from these chats on the Married with Luggage website, many of which come from the most interesting person in her life, Warren. She is a late-in-life hippie and growing more bohemian by the minute. When she's not traveling, reading, writing, friending, or matchmaking, she is probably discovering a local delicacy. Some of the most unusual: haggis, crickets, grasshoppers, blood sausage, frog's legs.
Website: Married with Luggage | Twitter: @warrentalbot
ABOUT YOUR HOST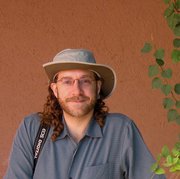 Ted Beatie was born with the soul of an adventurer and is happiest when he's off the beaten track. His favorite places include the Sahara desert, 100 feet underwater among the coral reefs of Fiji, and Burning Man. While he calls himself a diver, firedancer, aerial acrobat, technologist and cyclist, his true passion is showing people a hidden side of the world, through his photography and writing. He is active on Facebook and Twitter, and maintains a travel blog and photo gallery at The Pocket Explorer. He is also the managing editor for Rolf Potts' Vagabonding Blog, and curates Vagabonding Case Studies of real people going on, currently on, or returned from long term travel. His latest adventure is learning how to be a father to a precocious 8-month-old girl, named for a Moroccan desert sunrise.
Website: The Pocket Explorer | Twitter: @PocketExplorer
Venue Ph:  (415) 625-3362
Attendee List
Sort by:

Date

|

First Name
When & Where

Dear Mom
2700 16th Street
San Francisco, CA 94103


Tuesday, June 25, 2013 from 5:30 PM to 8:30 PM (PDT)
Add to my calendar