Description
Come join us for our Q2 gathering of 2016!
We'll be chatting about Cultural Diversity On Your Travels
Join us and other career break travelers as we discuss how to fit in when you aren't local in an area. Sometimes it's hard to blend in while traveling, but when you are doing long term traveling you'll want to blend in even though you may stand out.
Take one of the first steps in planning for your travels and learn from career break veterans, travel experts, and others that share your same long term travel goals.
The Penny Farthing has a great happy hour and bar menu, so stay after a brief presentation, mingle with the speakers, and have fun meeting like-minded people who love to travel!
---
Our Speaker and Host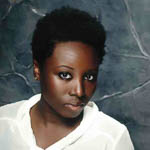 Many people, for a variety of reasons, would like to stay on a long term trip abroad in foreign countries. But the fear of being a solo female or part of a minority race (in Cha's case, the only Black female know in a given country) may stop many from taking the leap. We may choose to go to more culturally "safe" location. Learn about Cha's experiences and her tips for blending in, even when one may stand out.
Cha McCoy has been traveling alone since the age of 15. She saved her own money from work and traveled within the US to distant relatives so she could see life beyond NY's inner city streets. She has traveled extensively outside of NYC and lived abroad in Italy. There she spent an equal amount of time understanding the culture of several regions. The trips she finds most fulfilling have been to Islamic nations since they tend to be the least Westernized: Morocco, Turkey, Tanzania. Her most recent travels were to South Africa to explore its culture and history.
Cha is also the co-founder of The Culture Bazaar Group, a social enterprise and cross-culture consulting company working with globally focused businesses, projects and expat entrepreneurs. She believes world peace is obtainable and aims to help achieve it though The Culture Bazaar's mission to connect people through cross-cultural exchange.
Website: www.theculturebazaar.com | Facebook: TheCultureBazaar | Twitter: @BazaarBusiness | Instagram: @theculturebazaar
---
Meet Your NYC Host: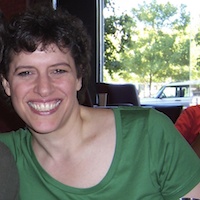 Wynne Gavin first attended a Meet, Plan, Go! meeting in June 2012 "just to see what it was all about." Fifteen months later, in September 2013, she quit her job and left to spend the rest of the year in Europe. She visited 17 cities in nine countries over 13 weeks. And while Italy is a part of her soul, Prague ran a close second in terms of favorite places. Upon returning home to New York in January 2014, Wynne became a "professional temp" for two years, which allowed her the flexibility to travel whenever the desire hit (and funds allowed!). The Fall of 2015 found her volunteering in Italy through the Workaway organization. 2016 plans will remain domestic, and 2017 is a blank slate - she's open to suggestions!