Location
Google HQ
355 Main St., MA 02142
Cambridge, MA 02142
Description
Members and portfolio companies will have a chance to connect with each other, as well as share more about angel investing, social entrepreneurship, and their Pipeline Angels experience with guests.
AGENDA

6:00pm – 6:30pm Networking
6:30pm – 7:00pm Welcome Remarks followed by Q&A with panelists
Betty Francisco, Member, Pipeline Angels
Heidi Brooks, Member, Pipeline Angels
Rica Elysée, Founder & CEO, BeautyLynk (a Pipeline Angels Portfolio Company)

7:00pm – 8:30pm Networking Reception

SPEAKER BIOS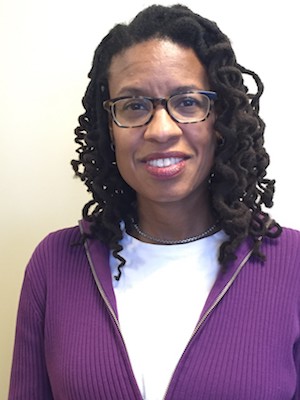 Heidi Brooks
Chief Operating Officer at Schott Foundation for Public Education
Member, Pipeline Angels
Heidi Brooks is Chief Operating Officer for the Schott Foundation for Public Education. She leads strategy, evaluation, finance and operations for this nearly 20 year old public charity dedicated to educational justice nationally. She has eight years of executive experience in corporate philanthropy (Citizens Bank, John Hancock) and strategy consulting (The Bridgespan Group). Brooks spent several years working in Africa, Asia and Latin America managing, designing, and auditing programs for the World Bank and several NGOs. Brooks holds and B.A. (University of South Carolina), M.A. (John Hopkins School of Advanced International Studies), and an M.B.A. (Harvard Business School). She speaks Spanish, French and Vietnamese and has traveled to 85+ countries.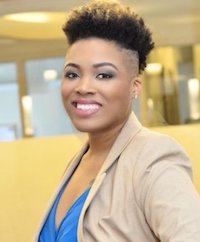 Rica Elysee
Founder & CEO of BeautyLynk, a Pipeline Angels Portfolio Company
Rica Elysee is the founder and CEO of BeautyLynk, a tech company focused on transforming the beauty industry with technology. Before to devoting her work full time to BeautyLynk, Rica served as a Nonprofit Fundraising Executive for local to national organizations focused on empowerment and education. This upcoming year Rica is releasing her first book Dressing My Boobs: A Journey in Entrepreneurship. In addition to being an entrepreneur, Rica is a sought out speaker and coach that has been featured in Forbes, CNBC and Black Enterprise.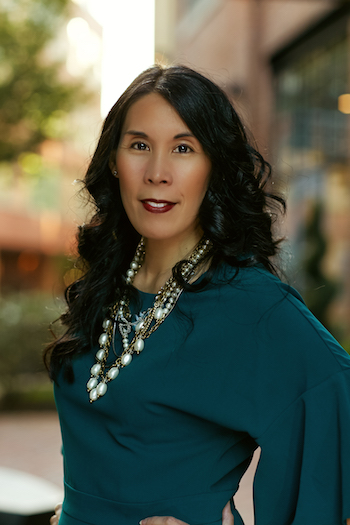 Betty Francisco
General Counsel, Compass Working Capital
Member, Pipeline Angels
Betty Francisco is an entrepreneur, business executive, attorney and community leader. Currently, Betty is the General Counsel at Compass Working Capital where she serves as the organization's chief legal advisor, responsible for overseeing all aspects of the organization's legal affairs. As an attorney, she has over 17 years of experience advising health clubs, life sciences, and technology companies in the areas of legal, compliance, risk management, operations, and human resources. Most recently, Betty served as the CEO and Founder of FitNation Ventures, a business and legal consulting practice focused on advising health and fitness companies, and which launched Reimagine Play, a startup that offers fitness programming for children and families in Greater Boston. Previously, she served as EVP, General Counsel for Sports Club/LA and Reebok Sports Club/NY, a fitness brand acquired by Equinox Fitness. Betty began her legal career as a Senior Business Law Associate at Edwards Wildman, one of Boston's largest law firms representing start-ups, corporations and investors. Betty is also an investor with Pipeline Angels, a network of new and seasoned women investors focused on creating capital for women social entrepreneurs. Betty is also a dedicated community leader who has been involved with a number of non-profit and civic leadership organizations. She is the co-founder of Latina Circle, a Boston-based network that is advancing Latina leaders across industries into positions of power and influence, and which recently launched the Amplify Latinx initiative to increase Latino civic engagement and political representation. She is a member of the Board of Trustees of Roxbury Community College, the Board of Corporators of Eastern Bank, the Board of Directors of the Greater Boston YMCA and the Board of Directors of Boston Educational Development Foundation. She serves as an advisory member for the Boston Women's Commission under Mayor Martin Walsh. She is also a member of the Advisory Council for The Capital Network, Project 99 and Bentley University's School of Arts and Sciences. Betty obtained her J.D. and M.B.A. from Northeastern University, and her B.A. in History from Bard College.
HOST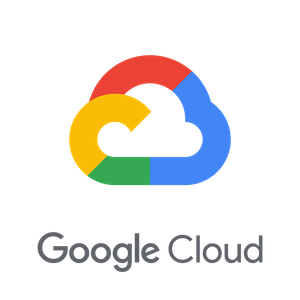 Google Cloud Startup Programs support great founders and technical teams as they build the next generation of companies in the cloud, through mentorship, engineering support, and free cloud credits.