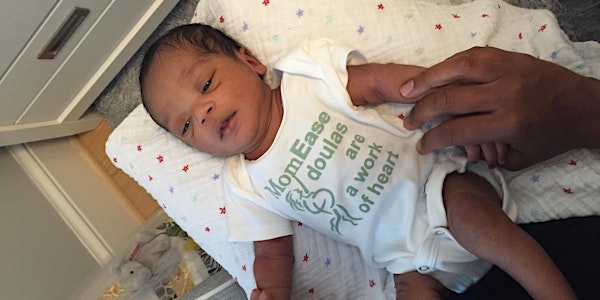 Meet Momease Labor & Postpartum Doulas
We are hosting this informational session for you to learn more about our doula team. You will get to hear from some of our Doulas.
About this event
We look forward to assisting you with classes, Labor and Postpartum services. Please register online for Meet the Doulas on the 2nd Wednesday of every month.
DATES TIMES DAY
Feb 09 2022 6:30 PM - 7:30 PM Wed
Mar 09 2022 6:30 PM - 7:30 PM Wed
Apr 13 2022 6:30 PM - 7:30 PM Wed
May 11 2022 6:30 PM - 7:30 PM Wed
Jun 08 2022 6:30 PM - 7:30 PM Wed
Jul 13 2022 6:30 PM - 7:30 PM Wed
https://momease.com/meet-the-doulas/