Celebrate wool season with Little Skein at our virtual Rhinebeck open house!
About this Event
You are cordially invited ....
Join Jacqueline Cieslak and Anne Vally as we debut our Rhinebeck sweater collaboration and Little Skein's fall collection.
The sweater is named Bandit, after Beatrix Potter's most famous creation, Peter Rabbit, and the collection asks you to reimagine this lovely little bunny. Instead of thinking of Peter as a naughty rabbit who stole a carrot, what if he were, instead, a bandit, who knew that everyone was worthy of being nourished?
During the open house, you can:
Preview the Bandit cardigan: Both Jacqui and I will be wearing our samples, and we'll be previewing and showing you all the details of this beautiful design.
Preview and shop my new color palette: I am debuting a new yarn: a beautiful domestic-grown, Merino-Rambouillet sportweight blend with six gorgeous colorways inspired by the perfect golden moment of autumn.
See sneaky peeks of our 48-page booklet, Bandit.
Shop my show colorway: I will have this year's "show" colorway available, Meet Me on the Hill (limited numbers for immediate shipping and unlimited preorders) as well as last year's gorgeous Autumn Light.
Simply be together to celebrate wool season, answer questions, and squeal together with wooly delight
There are personal shopping appointments, where Jacqui and I can answer your questions about Bandit and help you select a size and yarn.
There are meet & greet sessions with some of my favorite knitting friends: the Knitmore Girls (on Saturday) and Knitboop (on Friday).
And, the celebration continues all week. Bandit (both the pattern and the collection) will be officially released on Friday, October 23 and I will be hosting my second styling workshop with fashion superstar Aja Barber on Saturday, October 24.
All of the open house events are free, but I do ask you to reserve a ticket.
The event with Aja is $6 per attendee (with no ticketing fees), and you'll receive a $6 coupon code to use in my shop anytime in the future.
I look forward to welcoming you into my studio!
As my special gift for attending, I'll email you my new recipe for making apple cider donut holes at home.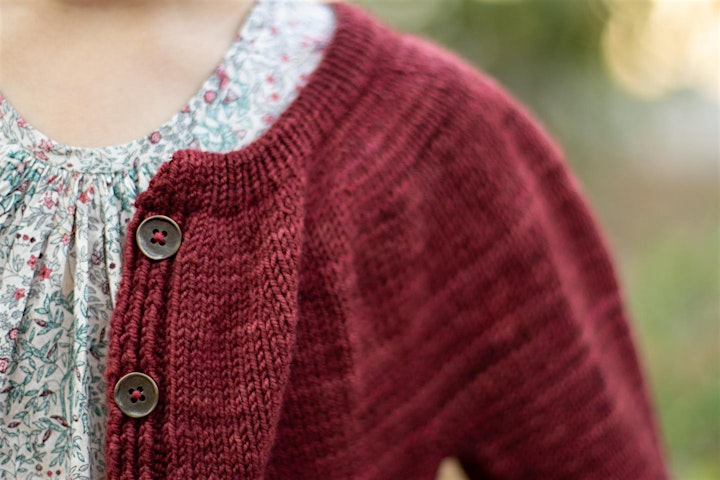 SCHEDULE & TICKET SLOTS (all times Pacific Time)
Friday, October 16
10:00 to 10:30a Open House
10:30 to 11:30a Personal shopping appointments (limited to 6 per time slot)
11:30 to 12:00p Meet Knitboop
Saturday, October 17
10:00 to 11:00a Coffee & donuts with Jacqui and Anne
11:00 to 12:00p Meet the Knitmore Girls
12:30 to 1:30p Personal shopping appointments (limited to 6 per time slot)
Friday, October 23
Official Bandit pattern release! Join the celebrations on Instagram @jacquelinecieslak and @littleskeinanne
Saturday, October 24
10:00a to 11:00a Style workshop with fashion superstar Aja Barber (limited to 125)