Event Information
Location
The Inn at Serenbe
10950 Hutcheson Ferry Rd.
Palmetto, GA 30268
Description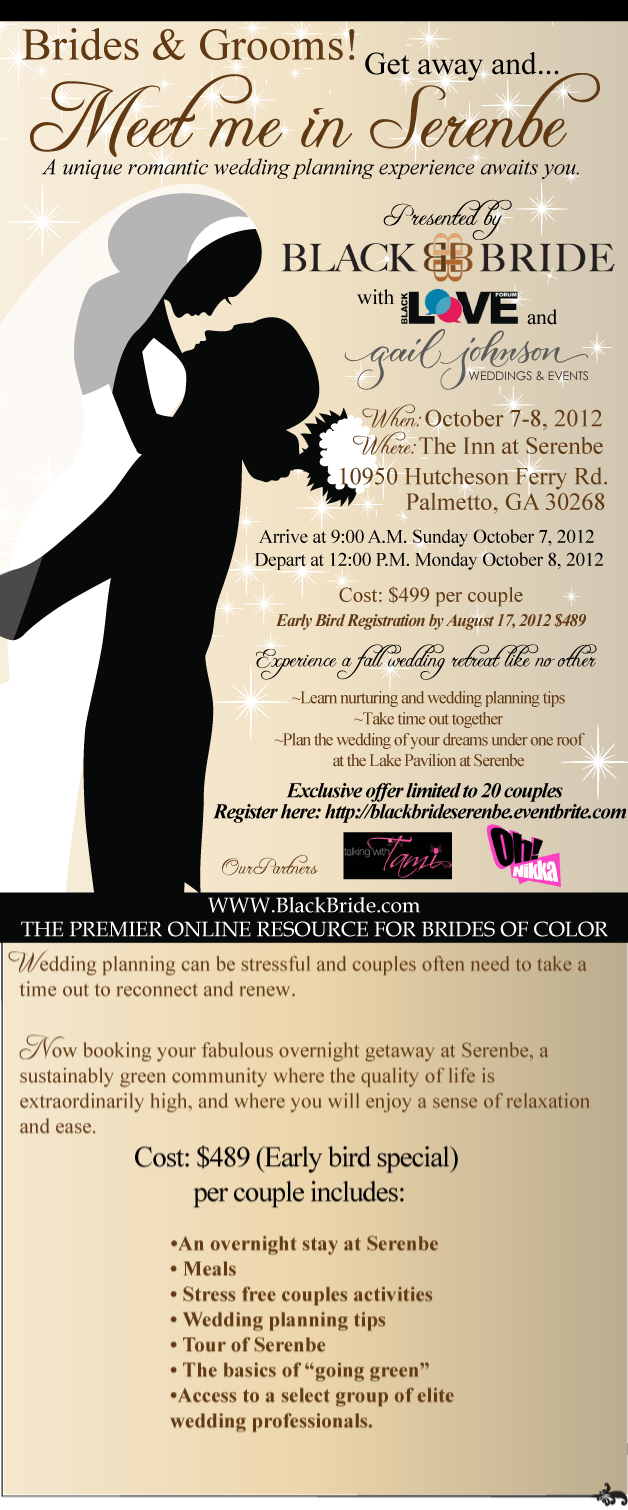 We're so excited and pleased to announce that TV One's "Love Addition" relationship expert, Dr. Alduan Tartt will be joining our wedding pro Gail Johnson. Dr. Tartt will be sharing his divorce-proof strategies typically reserved only for CNN, HLN and TV One where he is regularly called upon. He will be sharing his ground-breaking expertise with couples on how to keep the excitement and romance alive once back from honeymooning and the reality of being in a partnership is realized.
Dr. Tartt
has performed countless hours of research of what it takes to keep marriages together. "Initially love sustains the marriage but that wears off in less than two years. Then, it's the skills, strategies and ability to resolve conflicts that maintain the loving marriage." Dr. Tartt will teach these skills so couples can enjoy the good times and survive the challenging times."
"Meet Me In Serenbe" A Romantic Fall Wedding Retreat
"Meet Me in Serenbe" is an exclusive luxury retreat and is limited to only 20 couples. The getaway will help encourage couples to stay connected during the wedding planning process while assisting them in planning one of the most important days of their lives under one roof! If you could create the perfect place to unwind and relax, to reconnect and renew with your honey and de-stress this is where you want to be!" Serenbe embodies a place where your quality of life during your stay is extraordinarily high, where you feel an easy sense of community and where life seems a little simpler. "Meet Me in Serenbe" is a couples answered prayer for renewal at the 1,000 acre sustainable residential community just southwest of Atlanta on October 7 – October 8, 2012. Space is limited to only 20 couples.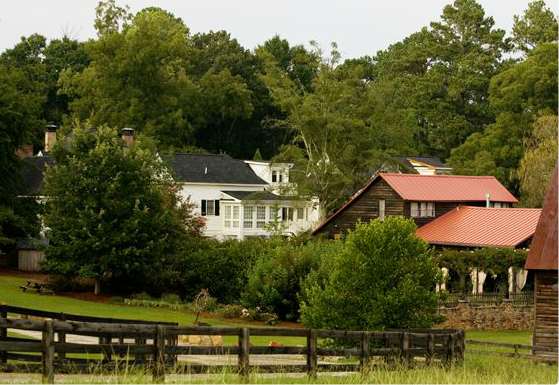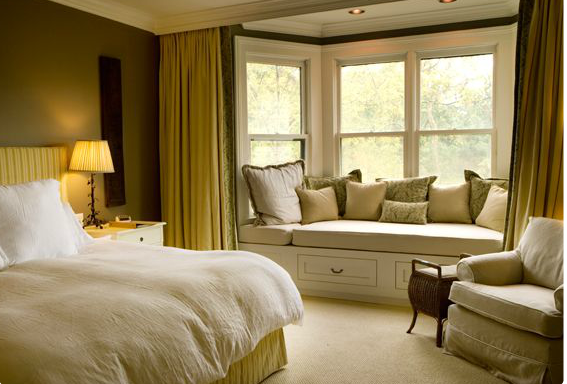 Date and time
Location
The Inn at Serenbe
10950 Hutcheson Ferry Rd.
Palmetto, GA 30268
Organizer of "MEET ME IN SERENBE"
BlackBride.com has been the premier online resource for brides of color since 1998. We provide definitive resources in wedding planning  for all culturally diverse brides and grooms-to-be, serving as a unique one-stop resource to enable couples to capture the essence of their journey, marry their personal style to the momentous occasion, and truly have a dynamic wedding experience they may call their own.