About this Event
Looking for a fun date night this Valentine's Day? Come to Capital Books for a scavenger hunt where you can learn new things about your partner or spark a conversation between you and your new date. We'll provide a glass of vino, some snacks, and a love-themed date night.
We'll have scavenger hunt questions for established partners (get out and talk about something other than the kids) and those either on a first date or who have just started dating. Your scavenger hunt questions are below.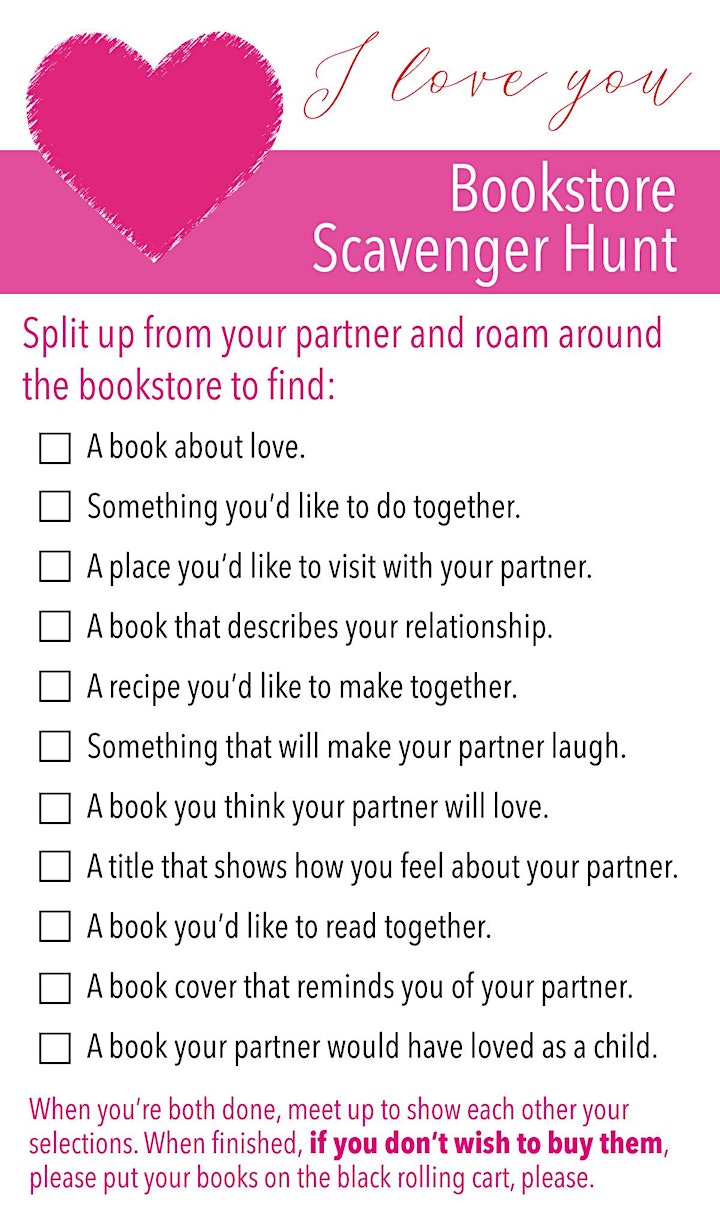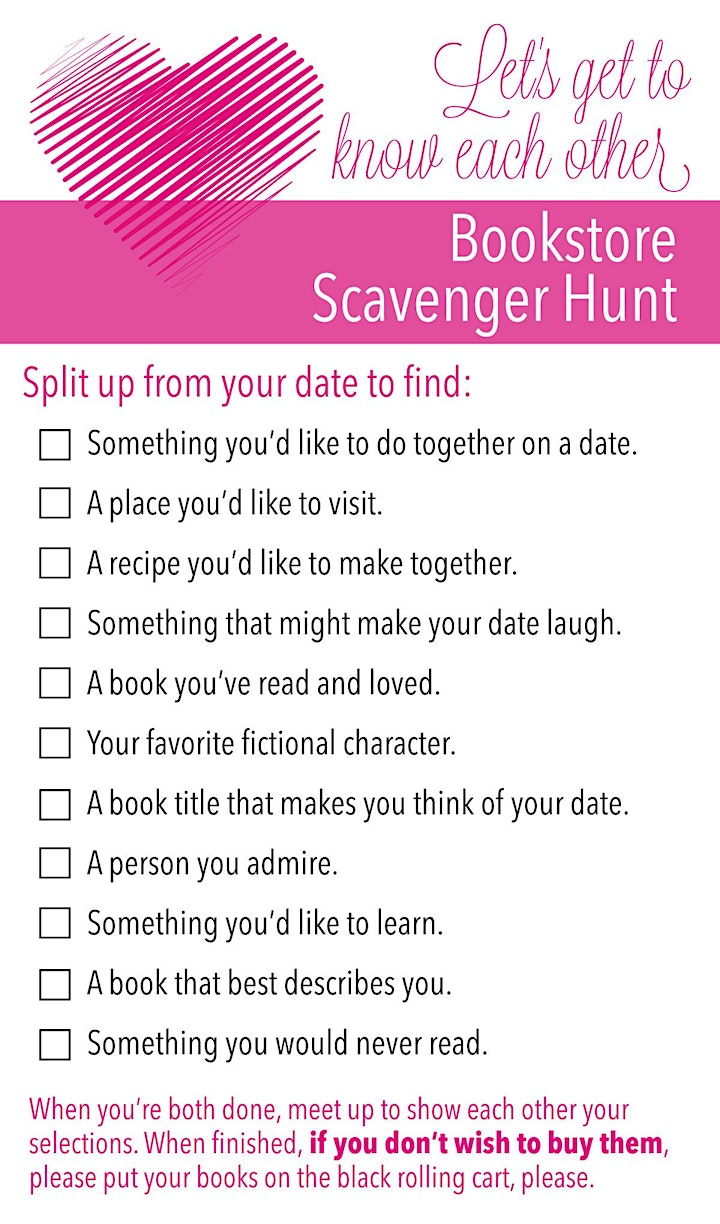 Free admission. Donations to cover the food and drink is greatly appreciated at the door, though.