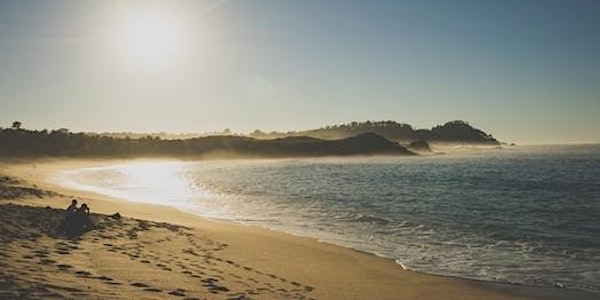 Meet Me at the Beach
When and where
Location
Capitola Beach Capitola, CA 95010
Refund Policy
Contact the organizer to request a refund.
Description
Your Wealth Platform is there to support you with enough time, energy, health and money to fulfill your desires.

In December I'll be working on the pillars of my wealth platform by spending a month in California where I grew up.

One of the things I always loved was driving over the hill from where we lived in Silicon Valley to spend a day at the beach.

In her book, Write It Down, Make It Happen, Henriette Anne Klauser writes a chapter where she talks about the creative power of water in manifesting your desires.

For me, being near water serves a number of purposes - it can be calm, powerful, soft, strong, renewing, revitalizing, relaxing. The sound and rhythm of the waves allows me to connect to my own internal rhythms and natural vibrations.

It energizes me.

What about you?

I invite you to join me on the beach (or near it if it's too cold to actually be ON it) Saturday, December 19th for a two-hour workshop to build and strengthen your own wealth platform - to schedule time on your calendar to resurge your energy sources and revitalize your health.

You will leave the workship with a list of 12 easy things you can do right now to have enough time, energy, health and money to get through each day with pleasure.

Minimum of four participants are required to hold this workshop.
Workshop will be held in a cozy cafe indoors if it's too chilly or rainy to be on the beach.