Description
MEET MAGENTO 2018 INDONESIA

This is our third Magento event in Jakarta. Last year, there are over 300 people attendees coming from retailers, developers, technology partners and solution providers come in one place talking and sharing about "real business and solution" on day-to-day challenges and success stories in running your business in digital era.

This year we bring again hot topics around omni-channel, why do we have to start digitize our retail business, moving traditional retail KPI to modern customer-centric, and much more. There will also be a separate technical track that covers Magento 2.1 technology in specific as well. If you want to know how to transform your business into digital era and stay relevant, this is the event for you. For technology partners and developers, learn how tobuild your business around Magento growing ecosystem in Indonesia.
Thanks to our sponsors that makes this event now FREE!!

Platinum: ICUBE
Gold: Midtrans, Biznet GIO

HERE ARE OUR SPEAKERS LAST YEAR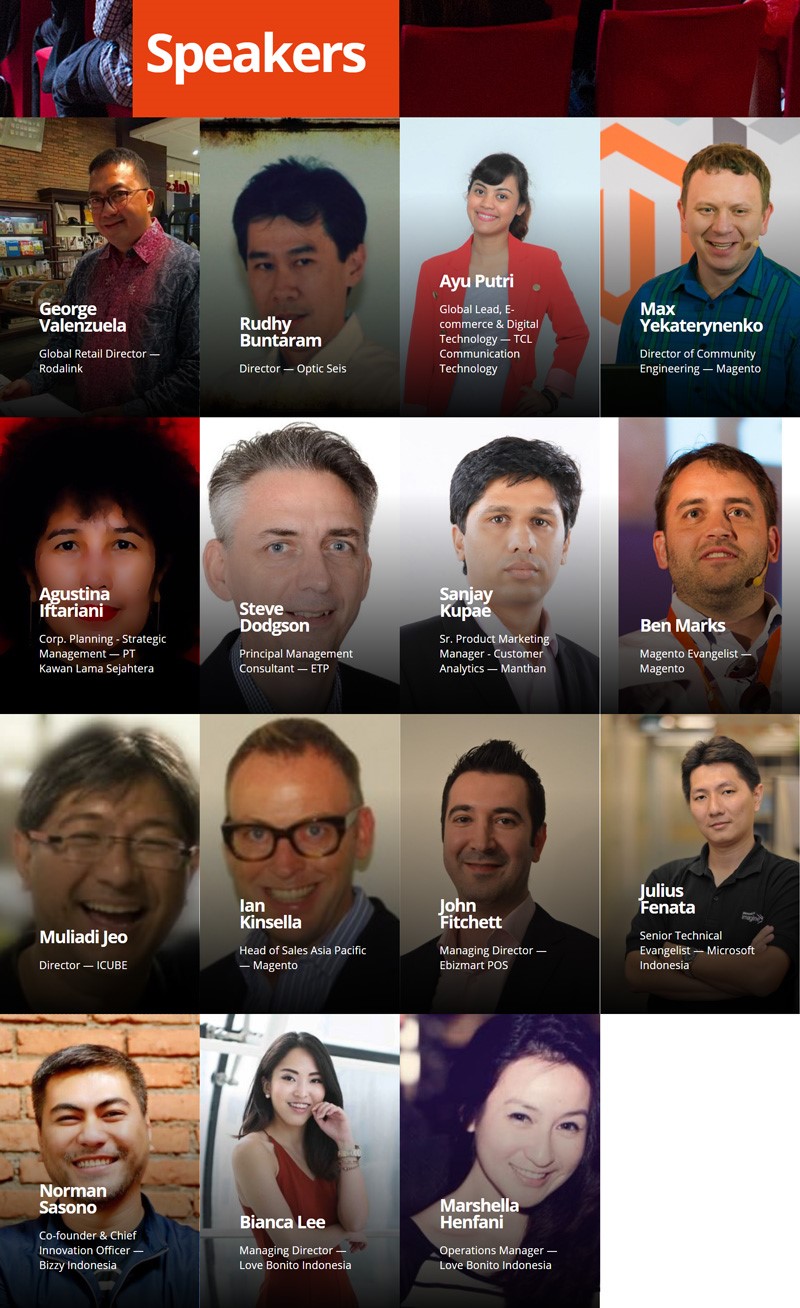 ABOUT MEET MAGENTO
Meet Magento is the leading conference series worldwide, focused on Business, eCommerce, Magento platform and its regional ecosystem, covering all important eCommerce markets.
Meet Magento is business oriented and helps service providers to infiltrate their markets by interacting with system integrators and other players in the regional ecosystem. It takes place in 30 countries around the world, including US, Japan, Russia, Brazil, Germany, Italy, Spain, Switzerland and Poland.
This will be our second Meet Magento event in Jakarta, Indonesia. ICUBE is proudly host the event again this year.
One ticket gives you access to all conferences and workshops. It includes drinks, snacks, lunch.
MORE INFORMATION
For more information about the event (i.e agenda and speakers), please visit our main website at: http://id.meet-magento.com