Description
Meet author Jen Sincero on tour featuring her new book, You Are a Badass Every Day at the Lakeland, Florida Books-A-Million Friday, January 11th beginning at 7pm. Join us for a talk, Q&A and book signing. Tickets are limited. Pre-order your book and event ticket bundle here through Eventbrite at https://jensincerobam.eventbrite.com.
About the Book:
For anyone who has ever had trouble staying motivated while trailblazing towards badassery, You Are a Badass Every Day is the companion to keep you fresh, grateful, mighty, and driven. In one hundred exercises, reflections, and cues that you can use to immediately realign your mind and keep your focus unwavering, this guide will show you how to keep the breakthroughs catalyzed by Sincero's iconic books You Are a Badass andYou Are a Badass at Making Money going.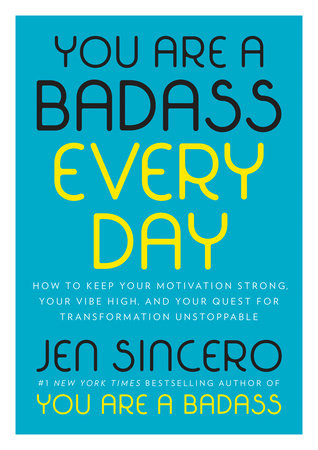 Event guidelines are subject to change.