Looking for great introductions to other integrative + holistic-minded practitioners? You've found the right place.
About this event
We meet every Friday to hear what and who you're looking to connect with and send you away with introductions!
Being a healing professional is isolating at times. And networking groups with others who share your core values of integrative wellbeing, physical-emotional-spiritual wellbeing can be hard to come by.
This weekly gathering serves as a connection point for all holistic-minded and integrative professionals and is specific to the greater Twin Cities metro area.
This event is for you if...
You are looking for intentional referral partners
Seeking services that compliment your own
Wondering what other service providers work with you specific niche audience
Intend to collaborate with other professionals to expand reach + audience.
We believe that conventional, complimentary/alternative, and psychological/emotional, as well as spiritual care is all equally important. Care is collaborative and puts the patient/client experience center.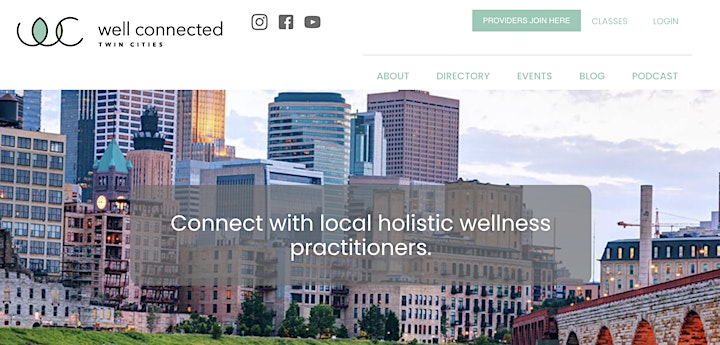 Discover what's possible www.wellconnectedtwincities.com