Meet Hong Kong - Fintech Roundtable Breakfast Seminar in Oslo on 5th Sept
Description
Hong Kong is an ideal platform for Fintech companies which are looking to grow their business and expand in Asia (www.hongkong-fintech.hk). As the leading Global Financial Centre in Asia, and China's International Innovation and Technology hub, the city offers business opportunities for Fintech companies in a number of verticals namely RegTech, WealthTech, Blockchain in Trade Finance, Cybersecurity, Credit Tech, and InsurTech.
With a world-class business environment, unmatched financial and operational support and excellent technical infrastructures to support innovation and business on a global scale, coupled with the Belt & Road, and Greater Bay Area initiatives, undoubtedly, Hong Kong has all the advantages to be the gateway to China and the Asian market.
Invest Hong Kong, together with Hong Kong Science & Technology Parks Corporation are pleased to invite you to the Fintech Roundtable discussion on the latest Fintech initiatives and market developments in Hong Kong. If you are exploring Fintech opportunities in Hong Kong, Mainland China and Asia, please join us at this complimentary Breakfast Seminar.
We welcome one on one meetings with interested parties (prior arrangements can be made with Richard Chiu at rchiu@investhk.com.hk.
This event would be a great opportunity for you to learn about the Nordic Innovation House in Hong Kong (a complimentary co-working space, incubator, resource center and networking hub in Hong Kong for Nordic tech entrepreneurs), as well as NHH's EMBA programme in Fintech and its study trip in Asia.
---
Agenda:
08:30 Registration
09:00 Opening introduction. Richard Chiu, Nordic Consultant for InvestHK
09:05 Fintech Opportunities in Asia: AI, Blockchain, WealthTech and Beyond. Charles Ng, Associate Director General, Invest Hong Kong
09:30 Role of HKSTP in supporting Innovation and Technology Initiatives. Peter Luk, Associate Director, Business Development of Mainland and International, Hong Kong Science & Technology Park
09:50 Nordic Innovation House in soon opening in Hong Kong- a soft-landing platform and accelerator at your service, to guide and minimize risk in Asia! Marie Claire Maxwell, Head of Technology and Startup Lead Asia Pacific, Business Sweden
10:10 NHH's EMBA program in Fintech: Why Fintech in Asia matters for an European EMBA in Fintech. Eirik Sjåholm Knudsen, Associate Professor/Programme Director, NHH
10:30 Q&A
10:50 One-to-one meeting
---
About the speakers:
Charles Ng
Charles was appointed as an Associate Director-General of Investment Promotion at Invest Hong Kong in July 2007. He heads up the Innovation, technology and entrepreneurship Division responsible for helping overseas and Mainland companies to establish or expand their business in Hong Kong. His teams are responsible for Innovation and Technology (which includes Health Tech, Smart city, Artificial Intelligence, smart manufacturing and Robotics, Information and Communications Technology), Financial Technology, and Startups. Charles leads the StartmeupHK programme which aims at promoting Hong Kong as a premier startup destination in Asia, attracting overseas entrepreneurs to the city and helping to build it into a leading destination and hub for innovation and entrepreneurship.
Peter Luk
Peter Luk is the Associate Director, Business Development, Mainland & International in the Commercial Division of HKSTP. He focuses on driving the overall international strategic partnerships and initiatives to identify business opportunities for Innovation, Technology and Entrepreneurship. He is a seasoned professional in business development, successfully building extensive networks and various kinds of partnerships/engagement with tech giants worldwide including Google, Facebook, Oracle, SAP, Microsoft, IBM, Huawei, Accenture, etc. In addition, he had held several senior positions in leading technology companies including Regional Director, Industry Solution & Customer Insight in Oracle and Director, Product Marketing, Digital Platform & Infrastructure Management in Microsoft.
Marie Claire Maxwell
Head of Technology and Startup Lead Asia Pacific, Business Sweden
Marie Claire has 20 years of experience from the APAC region as an entrepreneur and consultant, since early .com days to market entry strategies and business matching. Her passion has always been in entrepreneurship, business dev. and success of tech companies in Asia. She started her first company in Hong Kong in 1999, where she also lived for 10 years. Marie Claire has a deep knowledge and understanding of digitalisation-, communications- and localization strategies tailored for the Asian market. Today she heads up the new Tech and Startup-Lead at Business Sweden in Stockholm overseeing the APAC region. In collaboration with Business Sweden's local country teams her responsibility is to drive the success of tech driven, innovative, entrepreneurial companies in APAC, turning the exceptional digital development in the region to an advantage
Eirik Sjåholm Knudsen
Eirik Sjåholm Knudsen is Associate Professor in Strategy at the Department of Strategy and Management, and the Center for Strategy, Organization and Performance (S T O P) at NHH.
Knudsen's research focuses on strategic analysis, economic organization, and competitive dynamics, with particular emphasis on how environmental shocks (like economic and financial shocks) affect firms' behavior and performance. He is also the program director for NHH's new Executive MBA in Technology and Innovation of Finance, and the executive program Business Upgrade at NHH.
---
Organizer:


Sponsor: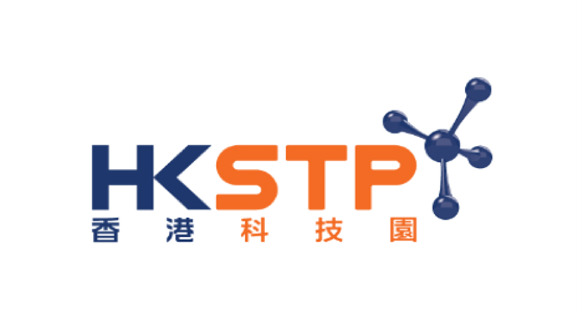 Co-organizers