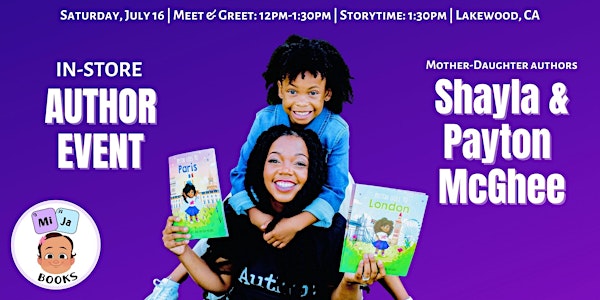 Meet & Greet & Storytime w/ Authors Shayla & Payton McGhee
Join us for a meet & greet and storytime with mother -daughter authors Shayla and Payton McGhee, all the way from Atlanta, Georgia!
When and where
Location
MiJa Books 500 Lakewood Center Mall #Space 039 Lakewood, CA 90712
About this event
Sable Inspired Books is an independent publishing company owned by Shayla McGhee of Douglasville, Georgia. The goal of Sable Inspired Books is to create imaginative, creative, and inspirational literature that highlights black characters and culture. Writing should be inspirational and reading should be fun. Sable Inspired Books aims to accomplish both in an enjoyable way.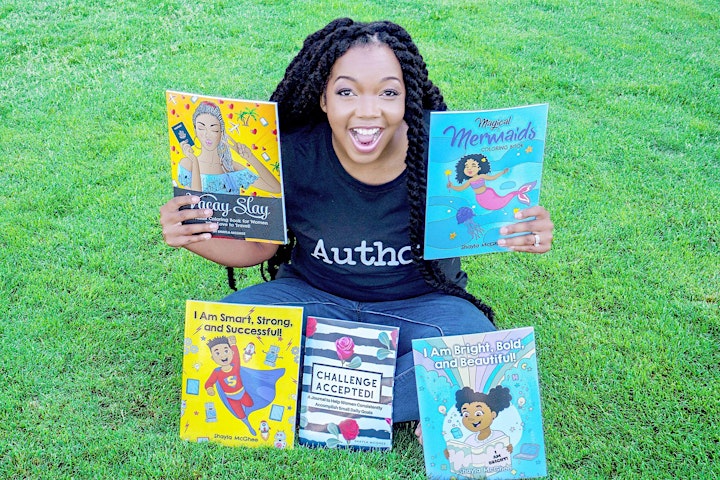 Born and raised in Georgia, Shayla McGhee graduated Summa Cum Laude from Spelman College where she received her Bachelor of Arts in Political Science with a minor in Secondary Education. After completing her undergraduate studies, Shayla attended the University of Georgia School of Law and is a current member of the Georgia Bar. Her expertise in education afforded her the opportunity to create digital content for the state of Georgia. In addition to writing, she enjoys traveling and spending time with her family and friends.
Shayla is the owner and operator of Sable Inspired Books. A publishing company that aims to publish fun and creative books with diverse characters. In 2022, she opened Ivory Pen Publishing to help others bring their dream of becoming authors to life.
Payton McGhee has a love for rainbows, unicorns, and of course, travel. In just a few short years, she has had the opportunity to visit Belgium, France, Holland, and London. When she is not writing in her journal, she can be found spending time with her family, playing with her friends, and participating in extra-curricular activities such as gymnastics, cross country, and cheerleading.
Visit their website to see their full catalog of books: https://www.sableinspiredbooks.com/