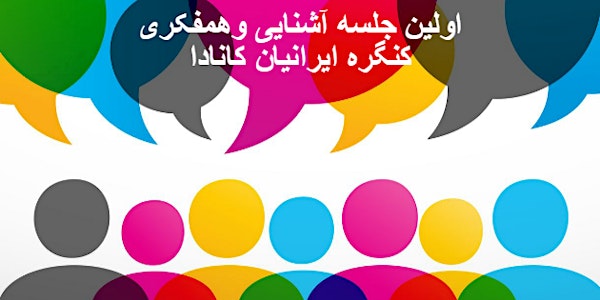 جلسه آشنایی و همفکری (Meet & Greet Event)
When and where
Location
North York Civic Centre, Council Chamber 5100 Yonge Street Toronto, ON M2N 5W4 Canada
Description
از شما عزیزان دعوت میکنیم که در اولین جلسه "همفکری و آشنایی" کنگره ایرانیان کانادا روز یکشنبه جولای ۲۶، ۲۰۱۵ از ساعت ۳ تا ۶ بعدظهر در سالن اجتماعات شهرداری نورت یورک شرکت کنید.
برای برنامه ریزی بهتر خواهشمندیم از طریق این صفحه قصد حضور خود را تا روز ۲۴ جولای به ما اعلام کنید.
ورود برای عموم آزاد است.
We'd like to invite you to a Meet & Greet event with the new ICC board. In this session the ICC board will provide an update regarding its activities and attendees will have a chance to provide their views on ICC related activities or ask any question they have from the board. There will be an informal gathering at the end in the lower level foyer for attendees to network and get to know each other. Please RSVP using this eventbrite page.