MEET FUNDS OF FUNDS Sandeep Sardana BluePointe Ventures

Thursday, February 28, 2019 from 11:30 AM to 1:30 PM (PST)
Event Details
February 28| Luncheon 11:30-1:30
3150 Porter Drive, Palo Alto, CA
12 seats available: Preference given to GPs
Virtual attendance is available for those unable to be seated at the table
along with questions provided during registration:
Portfolio Construction

Reporting & Key Metrics important to LPs
Co-Founder & Managing Director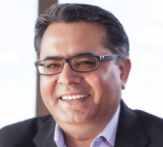 As an active venture capitalist Sandeep works closely with portfolio companies to ensure they benefit from a strong ecosystem cultivated by the firm through its majority entrepreneur LPs, Speaker Series Platform that brings top-end CIOs/CTOs into private panel events, and an Angel network that has become a great source of quality deal-flow. Prior to this Sandeep was the managing director of BluePointe Angel Forum which invested in companies such as Tile, The Fabric, Punchh, and Mobile Force. Prior to that Sandeep was a key member of the frog design team responsible for frog's first design studio activities in India and managed key mobile programs in frog's San Francisco Studio for key engagements such as Disney, GE, JP Morgan Chase, and AT&T. Prior to frog, Sandeep managed the flagship mobility business at iPass, a publicly traded company where he led iPass' flagship mobility business unit. In his earlier career, Sandeep worked in various product positions at Harvard University, MIT, and JP Morgan. Sandeep is a graduate of the Berkeley Venture Capital Program, holds an MBA from Columbia Business School NY, and has Bachelors in Computer Science from Rutgers University, NJ.

The strategy for
BluePointe Ventures
is to invest in innovative companies and fund managers who eschew frontier technology that is responsible for the fast changing human experience. To maximize returns we make early bets via a fund-of-funds model that combines with a direct investment model. BluePointe relies on the relationships and networks the team has built ranging from its Venture Capital Contacts, Design Innovation Studios, Base of Entrepreneur Investors, Bay-area Universities, and its growing network of CIOs to assist in sourcing, vetting, and investing in solid opportunities.
The fund-of-funds invests in emerging managers who have a strong track record in a vertical area and are known to apply an active approach to portfolio management. These are the future stars of seed/early stage investing and are leveraging unique venture models such as co-creation studios, accelerators, and big-data techniques to scan for synergistic deals. Core investments will be post-seed funds that lead deals, take board seats, take approximately half of the round, and fill the rest with strong syndicates.
The direct investments are key growth providers and BluePointe works with its underlying fund relationships to make direct investments in their portfolio companies. We expect core investments in post-seed rounds where we are part of the early syndicate in companies that demonstrate strong early traction, have strong management teams, a keen sense of building business, and poised to exploit sizable markets.
11:30 Doors Open, Networking & Lunch
Virtual attendance is available
During registration you will have the
opportunity to provide questions for our speaker
Save This Event
When & Where

Perkins Coie
3150 Porter Drive
Palo Alto, CA 94304


Thursday, February 28, 2019 from 11:30 AM to 1:30 PM (PST)
Add to my calendar