Meet Edwidge Dandicat at La Casa Azul Bookstore!

Friday, September 18, 2015 from 6:30 PM to 8:30 PM (EDT)
Event Details
Book reading/signing with Edwidge Dandicat, author of Untwine
Friday, September 18, 6:30pm - 8:30pm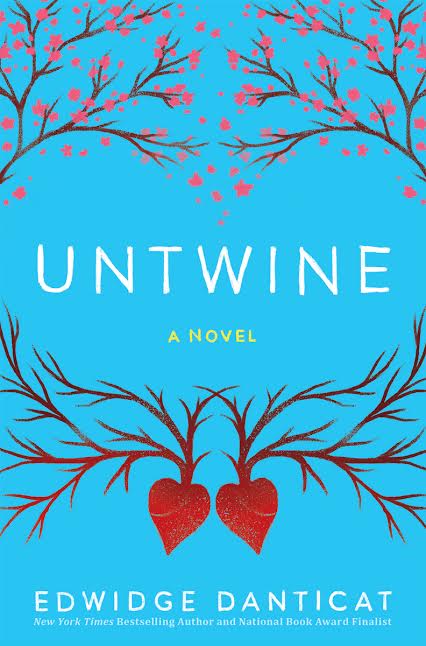 New York Times bestselling and award-winning author Edwidge Danticat brings her extraordinary talent of storytelling to Untwine, creating a haunting yet mesmerizing tale. Danticat is a literary luminary as she pens a story filled with love, mystery, humor, and heartbreak.
Untwine provides a graceful unflinching examination of the bonds of friendship, romance, family, loss, and the strength we must discover in ourselves when all seems hopeless.
About the book:
Giselle Boyer and her identical twin, Isabelle, are as close as sisters can be. Even as their family seems to be unraveling and their parents are considering a divorce the sisters are each other's strongest support system. Then the Boyers are caught in a car crash that will shatter everyone's world forever.
Trapped in the prison of her own body, Giselle wakes up in the hospital, injured and unable to speak or move. She doesn't know what's happened to her sister, to her family or to herself. Now, Giselle has no choice but to revisit her past in order to understand how the people closest to her—friends, parents, and above all, Isabelle, her twin—have shaped and defined her. Will she allow her love for her family and friends to lead her to recovery? Or will she remain lost in a spiral of longing and regret?
About the author:
Edwidge Danticat is the author of many award-winning books, including Breath, Eyes, Memory, an Oprah's Book Club pick; Krik? Krak!, a National Book Award nominee; The Farming of Bones, an American Book Award Winner; and Brother, I'm Dying, a National Book Critics Circle winner. Danticat is a 2009 winner of the MacArthur Genius Grant.
Organizer
La Casa Azul Bookstorewww.lacasaazulbookstore.com
Meet Edwidge Dandicat at La Casa Azul Bookstore!