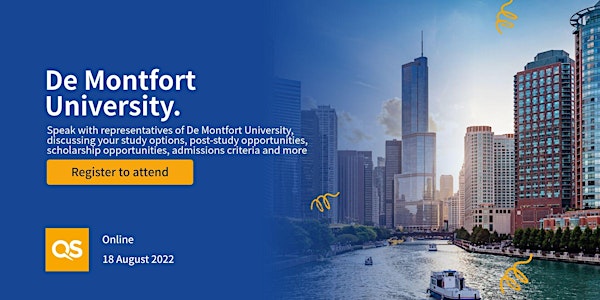 Meet DEMontFort University, Leicester for opportunities to study in the UK
Meet DE Montfort University, Leicester for exclusive opportunities to study in the UK
About this event
Did you know that DE Montfort University ,Leicester was named the best UK University for Careers and Employability Service in 2021 by top UK employers?
Speak directly with representatives of De Montfort University, discussing your study options, post-study opportunities, scholarship opportunities, admissions criteria, funding aid and more.
Why De Montfort University?
City Based Campus Located in Leicester, one of the UK's most vibrant, diverse, and affordable cities, just 1 hr from London by train.
2,000+ work placements each year.
Named one of the best cities to live and work in the UK, 3rd Most Affordable city for students.