Event Information
Location
This free event will be held at a private home in Silverlake with an outdoor amphitheater (weather permitting) or indoors (if need be), Los Angeles, CA 90039
Address and parking directions provided on RSVP
Description
Roger Wolfson invites you to meet his lifelong friend and heroine:
Congresswoman Rosa DeLauro
For twenty-five years, DeLauro has earning a reputation as the most impassioned defender of our social safety net. Her latest book -- The Least Among Us — tells the story of a quarter century of deal-making on behalf of people too often overlooked. Part House of Cards, part progressive manifesto, The Least Among Us shares lessons about power—how it's gained and how to wield it for everyone's benefit.
DeLauro will join us in the Amphitheater, read from her book, and take our questions.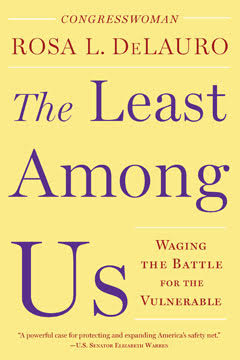 Date and Time
Location
This free event will be held at a private home in Silverlake with an outdoor amphitheater (weather permitting) or indoors (if need be), Los Angeles, CA 90039
Address and parking directions provided on RSVP