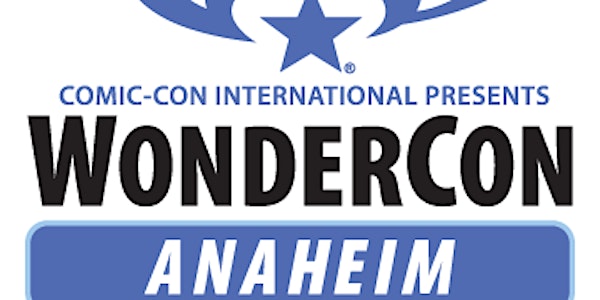 Meet Comics4Kids INC at WONDERCON 2017 Anaheim California (SDCC jr)
When and where
Location
Anaheim Convention Center Grand Plaza Anaheim, CA 92802
Description
WonderCon was started in 1987 in Oakland, California, as "The Wonderful World of Comics Convention." The show was the brainchild of Bay Area comics retailer John Barrett, who called on a number of friends and associates to help realize his vision, including Bob Borden, Bryan Uhlenbrock, Rory Root, and Mike Friedrich. With the third year, "WonderCon" became the official name of the convention. The original show included all the classic comics convention features: an Exhibit Hall with dealers selling old and new comics and other items, programming, anime screenings, and games. In 2001, after the 15th event, then co-owners Mike Friedrich and Joe Field (another prominent Bay Area comic retailer) decided they could no longer devote the time needed to maintain the quality of the show they helped create. They contacted Comic-Con International in hopes that the organization could fold WonderCon into the Comic-Con family of conventions.
Comic-Con International took over the show in 2002 and moved it from Oakland to downtown San Francisco in 2003. After 15 years as a Bay Area event, WonderCon was forced to move to Anaheim in 2012, due to construction at its San Francisco home, the Moscone Center. Since 2012, the event—now called Comic-Con International Presents WonderCon Anaheim—has been held in southern California, at the Anaheim Convention Center. While it is still the hope to one day return the show to its San Francisco and Bay Area roots; WonderCon Anaheim has continued to grow in its southern California home, with 60,000 attendees at the event in 2014. In 2016, WonderCon had moved to Los Angeles and was held March 25-27 at the Los Angeles Convention Center. 2017 welcomes the Con back to Anaheim!!

WonderCon is literally the sister show to Comic-Con International, embracing all the main aspects of that show, including comics, movies, TV, animation, the Masquerade, and more. The event has grown in all aspects over the years: more attendees, more exhibitors, more programming, and more fun. In its current Anaheim-based incarnation, WonderCon continues to be a must-attend event on the comic book convention schedule.
2017 will be Comics4Kids INC second year of exhibiting! We can't wait to meet you and give you free comics!