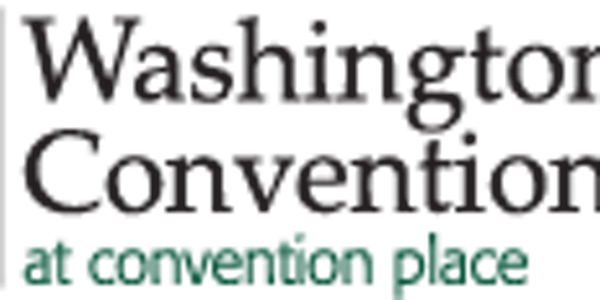 Meet Comics4Kids INC at the Washington State Convention Center March 1-4 2018
When and where
Location
Washington State Convention Center 800 Convention Pl Seattle, WA 98101
Description
Comics4kids INC will be onsite giving away Marvel, IDW Publishing, and DC Entertainment comics to kids FOR FREE to improve literacy and encourage imagination!
We will be OUTSIDE the front doors of the Washington State Convention Center on the Northeast side @ Pike Street towards 8th Ave.
Note that the show is Thursday-Sunday, however we will be onsite only Friday-Sunday

E3C, The Emerald City Comicon ( aka ECCC) is an annual comic book convention taking place in Seattle, Washington. In 2003 attendance was 2,500 - originally taking place at the city's CenturyLink Field (first at West Field Plaza, then at the Event Center), the venue changed in 2008 to its current home at the Washington State Convention and Trade Center. In 2011, the show expanded to a three-day event. In 2013, the show utilized the entire Washington State Convention and Trade Center for the first time. In 2014, the Gaming portion of the show was moved to the third floor of the nearby Sheraton Seattle Hotel to make room for an expanded show floor. In 2017 the figure for attendance was reported by reedPOP to be over 90,000.
Comics4Kids INC is presenting for the 16th year, as we have been there for all shows whether outside, inside, or hosting panel. Comics4Kids INC had a full page back cover advertisement on E3C souvenir guide # 5
Programming
The convention features a wide array of activities and programming including industry guests, various discussion panels, celebrity signings and photo opportunities, prize drawings, and costume contests. It features a large and lively Exhibitor's hall with comics retailers from across the entire Pacific Northwest bringing a large stock of modern and vintage comics, as well as other products such as statues, action figures, models, etc. CCG, RPG, and tabletop gaming is supported in specific areas of the convention center.
A new convention center additional site is currently under construction at 8th and Pike where the old bus tunnels were located
The Washington State Convention "Fremont Street" center canopy feature over Pike Street was added beginning in 1999, completed 2001:
Contractor
Kiewit Construction – Pacific Building Group
4904 Lake Washington Blvd. N.E., Renton, WA 98056
(425) 255-8333
Architect
LMN Architects
801 Second Ave., Suite 501, Seattle, WA 98104
(206) 682-3460
Subcontractors, Subconsultants & Suppliers
A1 Industries
General Terrazzo Co.
PSI Inc.
Canron Construction Corp.
Graham Steel
Queen City Sheet Metal & Roofing
Cosco Fire Protection
Harris Electric
Ronald M. Roberts
Condon Johnson
Hi-Hi-Lift
RPM Steel
Crawford Door
JVH Construction Services
RW Rhine
Crowe Building Specialties
Johnson Western Grunite
The Sharon Companies
Decorative Metal Services
Kenco Construction
Shannon & Wilson
Eastside Glass
Montgomery Kone
Stoneway Concrete
Emerald City Weatherproofs Inc.
Olympian Precast
The Erection Co.
Evergreen House
Pacific Construction
TLH Abatement
Fairweather Masonry
Pro Bel
WA Botting Co.
Gary Merlino Construction
Profile Steel
You can also buy some posters 1973-2018 and pulp magazines 1933-1941 at our SHOP Comics4Kids INC store located at 743 Broadway Tacoma WA at the MIDDLE FLOOR MERCHANTS of Sandford & Son Antiques! Open Fridays, Saturdays, and Sundays noon-5pm!
Come say "Hi" to Tommy, Spidey, Dale, Anne, Mark, and Catherine!
Your purchase will help us buy more kid friendly comics!!