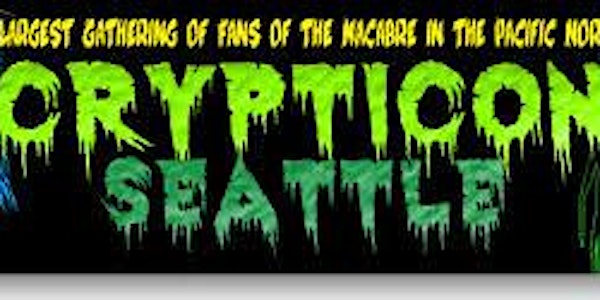 Meet Comics4Kids INC at CRYPTICON May 4 5 6 2018
When and where
Location
Double Tree Hotel 17620 International Blvd Seattle (Really Seatac), WA 98188
Description
Convention/Exhibitor Room Hours for 2018
Exhibitor Room Hours:
Friday 4pm – 8pm
Saturday 11am -7pm
Sunday 11am -5pm
Convention Hours: Friday 4pm-2am
Saturday – 11am – 2am
Sunday – 11am – 5pm
Celebrity Hours: Friday 4pm – 8pm
Saturday 11am -7pm
Sunday 11am -5pm
Comics4kids, Inc. will give out free comics to the kids and talk all things comics with parents, teachers, dealers, celebrities, and general do-gooders!
Meet the Women of Comics4Kids INC - Anne and Spidey!
We will also grade and appraise comics, advise buyers and sellers, and accept donations!
Dealers and Collectors bring us some comics for tax relief!
Celebrities stop by and say Hello and register for our Comics4Kids INC. Public Service Commercials! We cannot film at the show due to contracts with promoter which we deeply
Kids bring us your comic book reports in exchange for new free comics!!
Please note Crypticon admission fees are separate from the Comics4Kids INC. donation
You can also see and buy a HUGE DEADPOOL collection with 99.9% below $10.00 and of course posters 1973-2018 and pulp magazines 1933-1939 at our SHOP Comics4Kids INC store located at:743 Broadway Tacoma WA at the MIDDLE FLOOR MERCHANTS of Sandford & Son Antiques! Open Fridays, Saturdays, and Sundays noon-5pm!
Come say "Hi" to Tommy, Spidey, Dale, Anne, Mark, and Catherine!
Your purchase will help us buy comics for the reading library and many more kid friendly comics to give away for free!!
Please be sure to visit Perry Plush on the web at Zanaducomics.com ! You'll be glad you did!
FANTASTACON III MAY 12th South Tacoma / Clover Park Voc Tech https://www.facebook.com/events/1843431515675039/
TOY & GEEK FAIR JUNE 30 and JULY 1 Washington State Fairgrounds Puyallup WA
toyandgeekfest.com/
Crypticon Seattle is the largest convention of its type in the Pacific Northwest, and 2018 is our 11th year.
We anticipate 5000+ attendees for this year's 3-day event.
Our fans travel from the region extending from Vancouver, B.C. Canada to Eugene, OR and including Portland, OR and, of course, the greater Seattle, WA area.
Fans come to meet their favorite celebrities, and to watch the latest films – many making their premiere at Crypticon!
Fans also come to purchase gifts and collectibles, meet their favorite authors, dress up as their favorite characters, learn the latest makeup techniques, meet other fans, and enjoy macabre-themed party events.
Crypticon is the gathering of the true fan of creepy stuff in all its forms.
It's the place to be for every fan and brands familiar to our fans.