Meet Candy Queen Dylan Lauren at our Dylan's Candy Bar Collection Launch Pa...
Description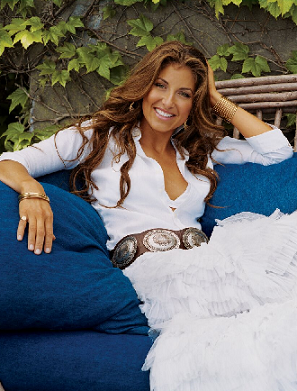 Williams Sonoma is excited to present our new Dylan's Candy Bar Collection! Join us for a celebration with cake, champagne, and of course, candy!
Free Admission.

About Dylan Lauren
Dylan Lauren, known to many as the "Candy Queen," is the founder and CEO of Dylan's Candy Bar. She is the face of the brand as well as the creative and strategic force behind it. In 2001, she realized her childhood dream of opening the world's largest candy store that merges fashion, art and pop culture with candy. Since then, Dylan has opened 26 locations and plans to expand her candy empire worldwide. Dylan has been credited with changing the face of the candy industry and the way people view candy. Her stores are considered by many "the most original candy emporiums on the planet" and "must-see cultural icons in America." Dylan is also the author of Dylan's Candy Bar: Unwrap Your Sweet Life. Her book shares Dylan's "candy-centric" tips for entertaining, decorating and gift-giving for every occasion with her colorfully chic, signature style.