Join us in welcoming author Weiko Lin to celebrate his book, Crazy Screenwriting Secrets: How to Capture A Global Audience.
About this event
Barnes & Noble Union Square Official Event Page
FREE EVENT - RSVP
Mr. Lin will be available for conversation about this helpful guide and will sign copies purchased at our location. This is an informal, intimate meet-and-greet and guests are welcome to come speak directly with the author to learn more about this insightful title.
Mr. Lin is the recipient of a Samuel Goldwyn Writing Award and holds an MFA in Screenwriting from UCLA. He has taught at UCLA and Northwestern University, and he is a tenured Associate Professor at Emerson College. He is a member of both Writers Guild of America and Dramatist Guild of America.
Barnes&Noble [Union Square]: (212) 253-0810
THE "CRAZY SECRETS" UNVEIL what it takes to launch successful global movies that reflect the modern world. Through a culinary approach, Lin helps readers understand narratives in feature films and tap into their own unique taste buds to create meaningful stories for the screen.
From the Publisher of Save the Cat and The Writers Journey:
The first half of the book guides the reader in how to create and develop: Story Idea, Characters, One Page Step Outline, and the solid script. In the second half, the book covers professional business side of the ever-changing industry by taking the reader through the work flow of Hollywood and explores how to work creatively with international countries like China in producing movies that resonate with a universal audience.
Blurbs:
"Motivating and exuberant, Weiko understands the personal nature of screenwriting. His book provides a roadmap to finding the unique stories each person has to tell and creating screenplays that live and breathe."
— David S. Goyer, co-writer, Terminator: Dark Fate, The Dark Knight trilogy
"It's rare to get first-hand knowledge from someone who's been there and done that, but Weiko's Crazy Screenwriting Secrets delivers that in a fun and insightful way while sending you on your path to understanding how to get your story to the big screen."
― Andy Horwitz, producer, American Hustle, Suicide Squad, Triple Frontier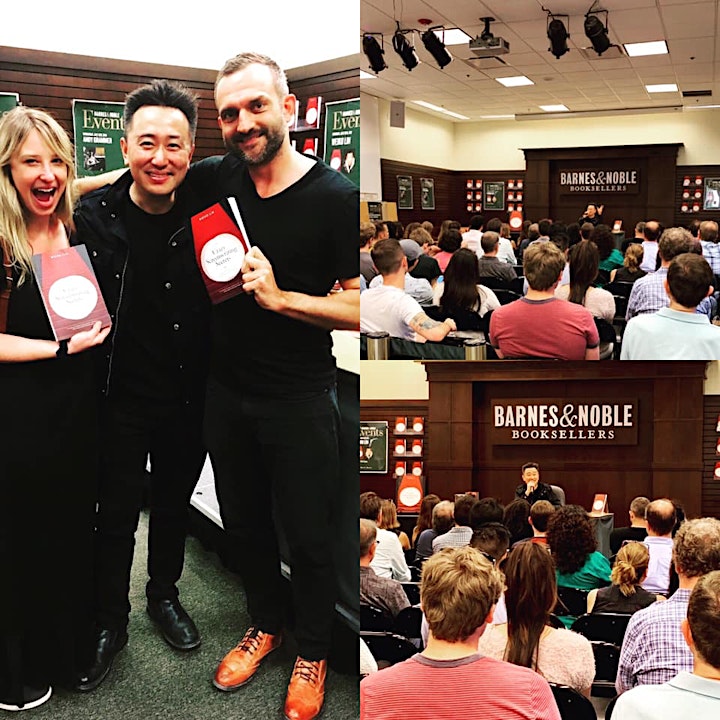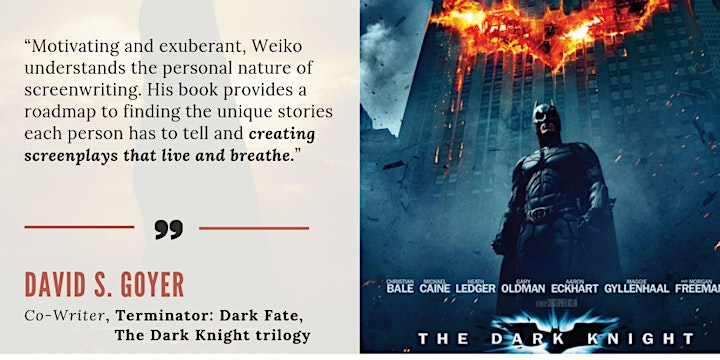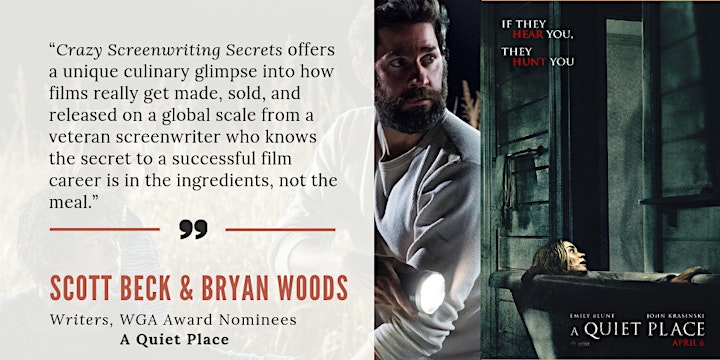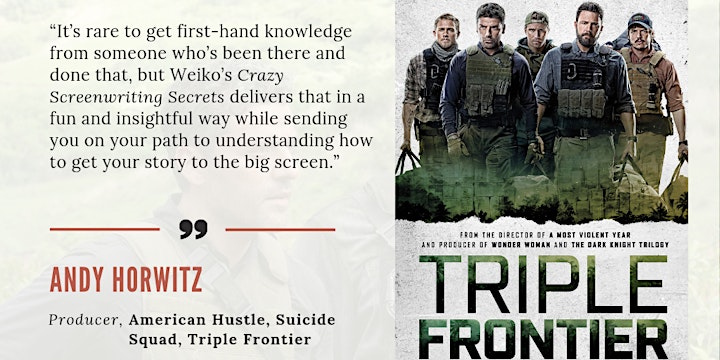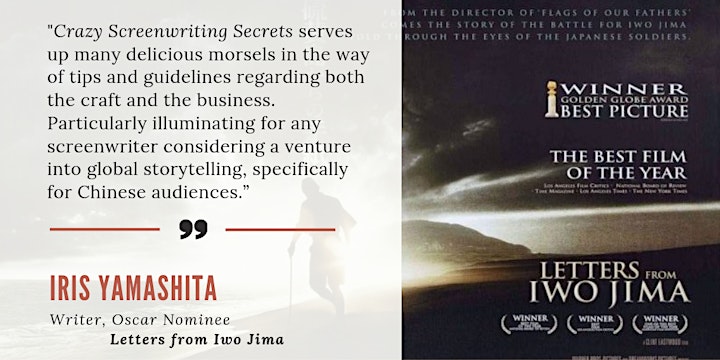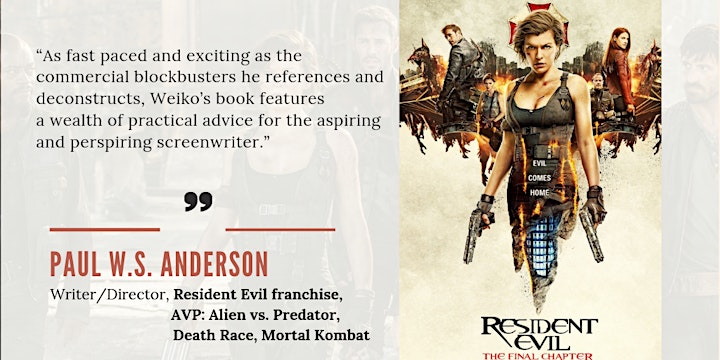 Organizer of Meet Author Weiko Lin in NYC: Crazy Screenwriting Secrets
ABOUT THE AUTHOR
A writer/producer, Weiko has written projects for the Mark Gordon Company, Ivanhoe Pictures, Walt Disney Parks and Resorts, Don Mischer Productions, the Unison Company (Taiwan), and Wanda Pictures (China). Fluent in Mandarin, he produced and wrote the original story for the Chinese-language romance film 100 Days, which released theatrically in Taiwan and premiered in Mainland China as an official selection of the 2014 Golden Rooster and Hundred Flowers Film Festival. For the screen, Weiko adapted River Town, the New York Times Notable Book and bestselling memoir by Peter Hessler for Fugitive Films and acclaimed director Lu Chuan (City of Life and Death, Disney Nature's Born in China). In television, he has written a pilot for Super Deluxe (former digital studio of Turner/WarnerMedia). Recipient of a Samuel Goldwyn Writing Award, Weiko earned his MFA in Screenwriting from UCLA. He was also recognized as a finalist for the Academy of Motion Pictures Arts and Sciences Nicholl Fellowship in Screenwriting. A Fulbright Senior Specialist, Weiko has taught at institutions including UCLA, Northwestern University, and Taipei National University of the Arts. He is a tenured Associate Professor at Emerson College.

A member of Writers Guild of America West and Dramatist Guild of America, he is represented by Anonymous Content and United Talent Agency.