Description
The Friends of the Pittston Library invite you to their yearly author afternoon
Sunday September 29 at 2pm in the John P Cosgrove Center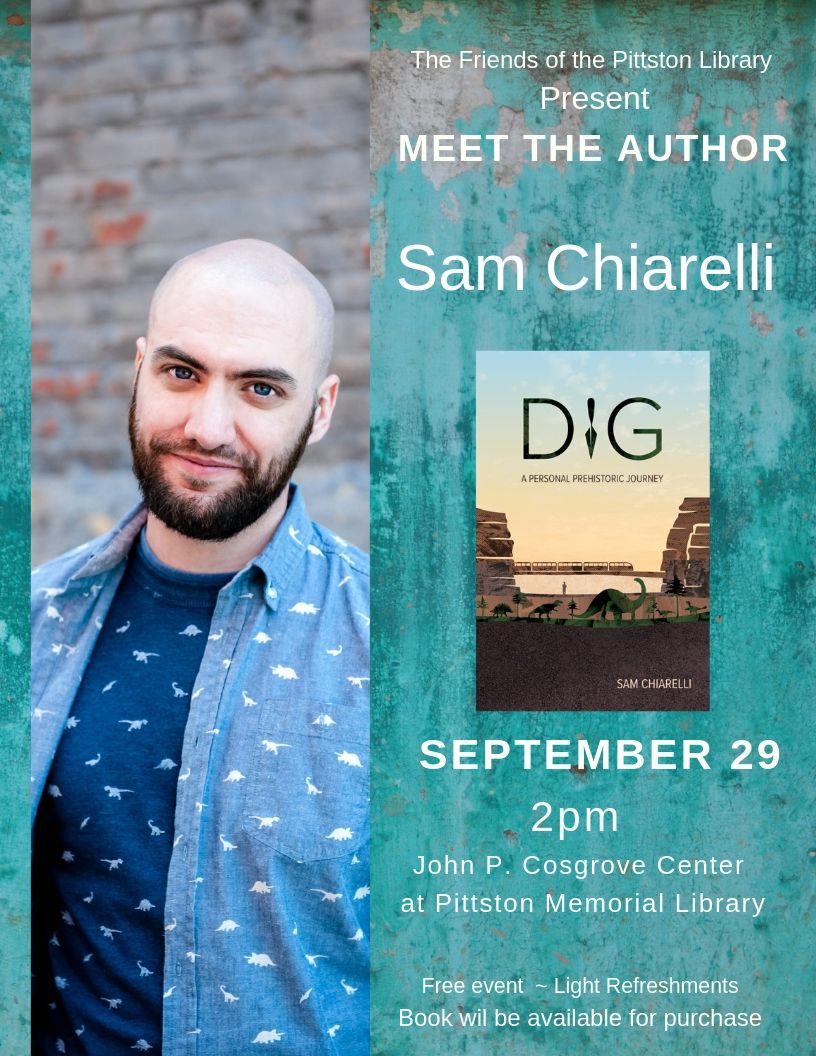 Chiarelli's Dig: A Personal Prehistoric Journey explores why we're so fascinated with dinosaurs and why some people—dinophiles—never outgrow their Mesozoic obsession.
Dig follows Sam on a cross-country Amtrak trip with a final destination of a fossil dig in Colorado. Buried within these pages are encounters in museums big and small, prep labs, robotic dinosaur parks, and prehistoric themed hotels—and interviews with many of Sam's childhood heroes: paleontologists, artists, and others who've dedicated their lives to revealing the distant past.
Part science and nature adventure and part memoir, this book is all dinosaur.