Description

We found the perfect person to take the Amah Mutsun Land Trust to the next level, and as our friends and supporters, we thought you would like to meet him.

Join us for a day of celebration as we welcome EkOngKar Singh Khalsa to the AMLT and share some recent AMLT accomplishments that are restoring balance, health, and indigenous stewardship to the traditional lands of the Mutsun and Awaswas speaking peoples.
The event will include:

The Amah Mutsun Tribal Band Council introducing Mr. Khalsa as the first executive director of the AMLT
A talk by UC Berkeley archaeologists Kent Lightfoot and Rob Cuthrell and State Parks archaeologist Mark Hylkema about recent research conducted in collaboration with AMLT, and what it tells us about the original inhabitants of the Santa Cruz coast
A tour of the Mutsun Garden, including an unveiling and explanation of the new tule hut constructed by AMLT volunteers and the Native Stewardship Corps
Cultural presentation by muwiSmac - Mutsun women singers
Light refreshments and time for mingling with Mr. Khalsa, the AMLT Board of Directors, and other guests
Hiring an executive director is a momentous occasion for the AMLT and we are excited to share it with you!
We are grateful to our major supporters who helped make this possible: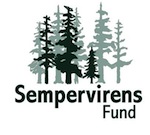 FAQs
What is the dress code?
This event will be outdoors, at the lovely Pie Ranch educational farm. There may be uneven ground and some mud if there is recent rain, so wear shoes that you can walk 'off trail' in. There will be heat lamps and a bonfire, but the air could be chilly. Be dressed for a few hours outdoors.

Will the event still happen if it is raining?
Yes! If it rains we will move our activities to indoor faciliites at Pie Ranch.

Where can I contact the organizer with any questions?
You can contact Sara French at sreid@amahmutsun.org with any questions.