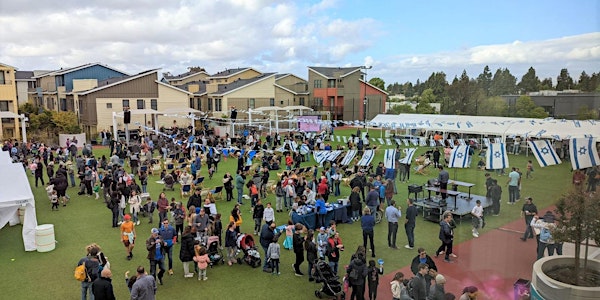 Meet and Greet (in Hebrew)
Community Kabbalat Shabbat for Veteran and New Israeli Families to the SF Bay Area.
When and where
Location
Oshman Family JCC, Freidenrich Community Park 3921 Fabian Way Palo Alto, CA 94303
About this event
מפגשישי: מפגש משפחות חדשות וותיקות ושוקחתן לכבוד שבוע הספר
ותיקים בעמק? מוזמנים לבוא להכיר משפחות חדשות ולהחליף ספרים בעברית.
חדשים בעמק? מוזמנים למפגשים באוירה נעימה ותומכת, בהם תוכלו להכיר ישראלים ותיקים בעמק, לשאול שאלות ולשמוע ממישהו שהיה פעם—ממש כמוכם—חדש.
המפגש כולל קבלת שבת ושוקחתן של ספרים. אתם מוזמנים להביא מחצלת/כסאות, כיבוד אישי וספרים להחלפה.
לפרטים ושאלות: gdover@paloaltojcc.org
Veteran and new Israeli families in the area are invited to come get to know each other exchange books in our used-book market. Bring a blanket, snacks and any books you'd like to exchange.
עטיית מסכות ב-OFJCC ממומלצת
Masks encouraged in all indoor events at the OFJCC.