Meet and Greet Christina R. Ferguson-Founder Infidelity Hurts Awareness Day
Description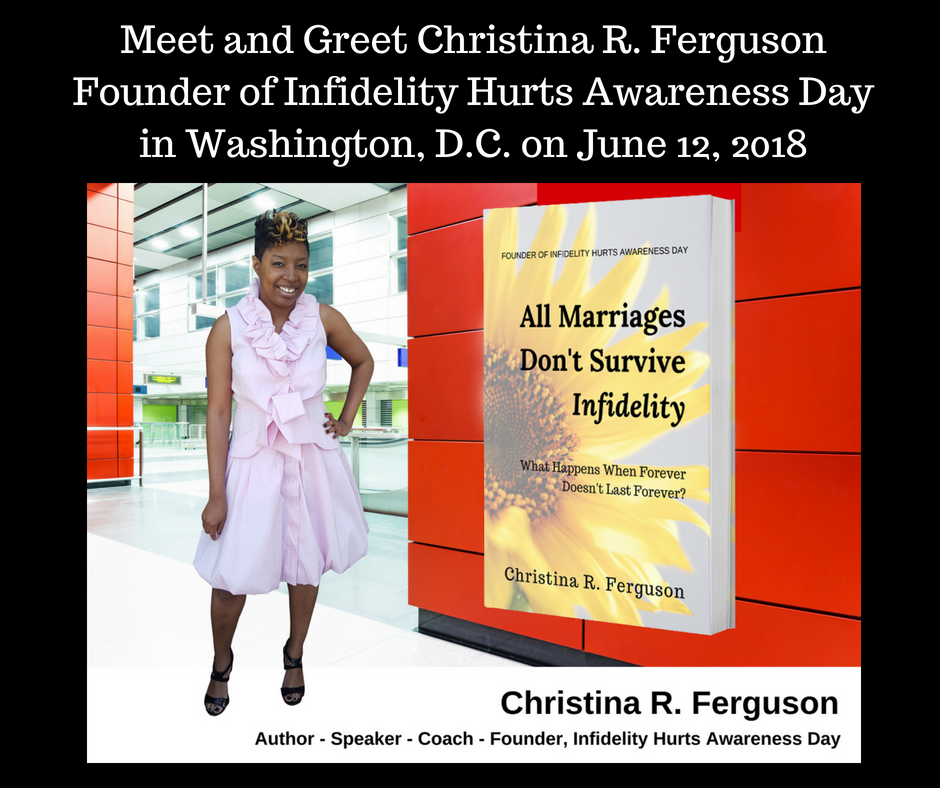 Come out to meet and greet Christina R. Ferguson, Founder of Infidelity Hurts Awareness Day, in Washington, D.C. on June 12, 2018 between 10:00 a.m. and 11:00 a.m. The first ten persons to arrive will receive an autographed copy of Christina's newest book, All Marriages Don't Survive Infidelity: What Happens When Forever Doesn't Last Forever? Space is limited so registration is required. Venue information will be provided upon registration.
Find out more about Christina R. Ferguson at www.christinarferguson.com.
Find out more about Infidelity Hurts Awareness Day at www.infidelityhurtsawarenessday.org.