Meet and Greet Candidate Carla Spalding for Supervisor of Elections 2020
Description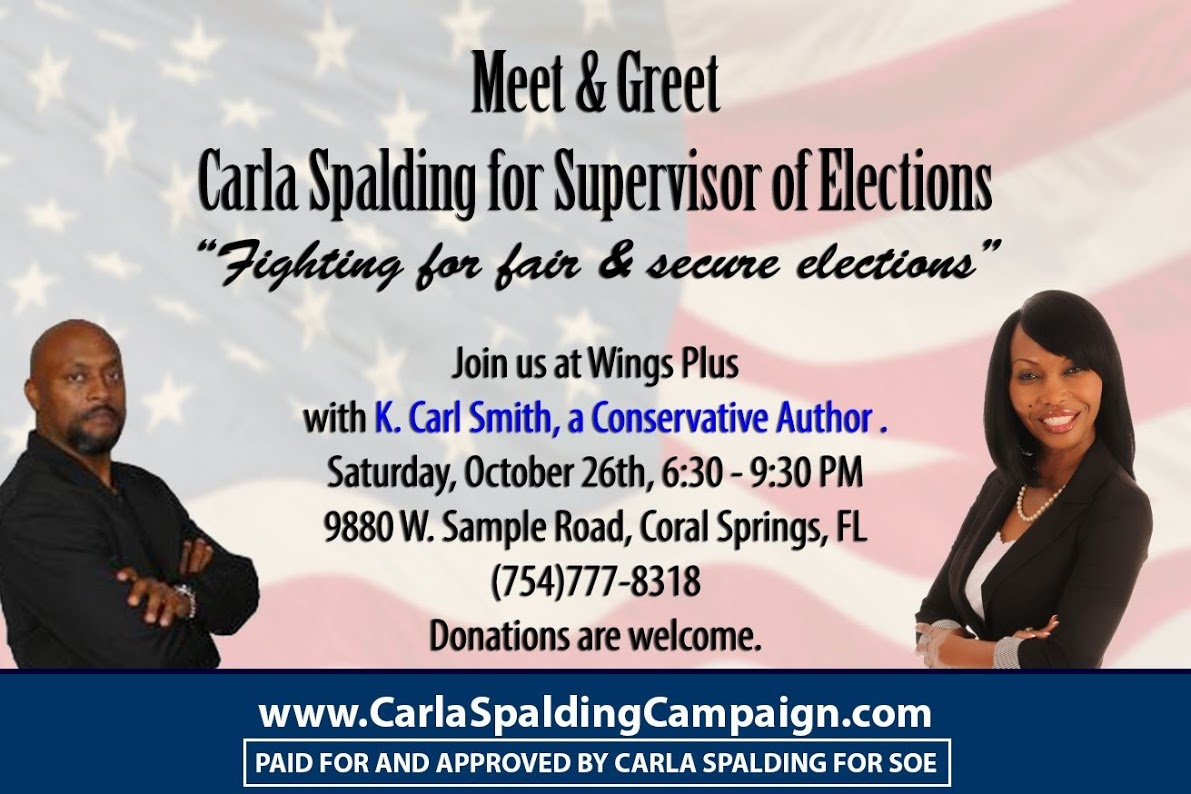 You Are Cordially Invited to Meet and Greet Carla Spalding at Wings Plus in Coral Springs, FL.
Come join us on this special occasion and show your support for the candidate upcoming 2020 Supervisor of Elections campaign Broward County, Florida.
Carla will personally welcome you and will be fighting for fair elections. We hope to see you there!
Donate to the campaign. https://carlaspaldingcampaign.com