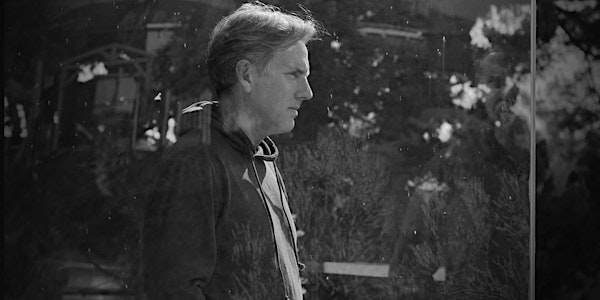 Meet a Nose: Brian Goeltzenleuchter
In the latest edition of our conversation series, artist Brian Goeltzenleuchter joins us to discuss his exhibition at Olfactory Art Keller.
By The Institute for Art and Olfaction
Date and time
Thursday, June 3, 2021 · 3 - 4:30pm PDT
Refund Policy
Contact the organizer to request a refund.
Eventbrite's fee is nonrefundable.
About this event
Each edition of Meet a Nose takes the form of a one-hour moderated discussion, where extraordinary thinkers, singular artists, and distinctive perfumers from around the world share their unique perspectives on what it means to be a sensorial human in the world.
This talk is being produced in collaboration with Olfactory Art Keller, in New York.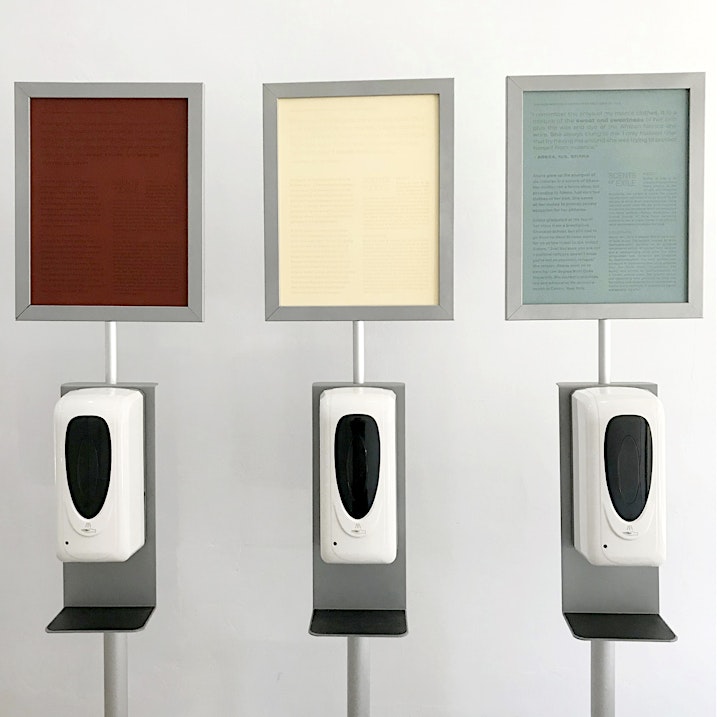 ABOUT THE PROJECT
Scents of Exile is an ongoing art project started in 2019 that bears witness to the immigrant experience, one person at a time (www.scentsofexile.com). For Scents of Exile, Goeltzenleuchter interviews refugees and other immigrants about their scent memories of home. Odors, which are ephemeral and fleeting, have a strong connection to place and often elicit vivid and emotional memories, a phenomenon known as the "Proust effect". Goeltzenleuchter uses the interviews as inspiration to create fragrances using cosmetic-grade materials. These fragrances are then embedded in hand sanitizer. Each Scents of Exile station consists of a freestanding hand sanitizer dispenser filled with scented hand sanitizer and a printed display summarizing the interviewee's story and scent memories.
Goeltzenleuchter intends for the Scent of Exile stations to be installed at public institutions for use by the public at events. The goal is to raise awareness of the diversity of immigrant experiences and facilitate a dialogue. When a visitor sanitizes their hands, the fragrance is transferred to the visitor who will carry it with them after leaving the institution, taking the scent memory with them and becoming part of the artwork in a performative act.
At Olfactory Art Keller, eight Scents of Exile stations will be on display, including one that dispenses hand sanitizer scented to evoke the smell of sweat, smoke, and tear gas of protests in Egypt during the Arab Spring (Keyro, 22, 2019), and one that dispenses hand sanitizer scented to evoke the smell of boiled milk (Azira, 52, 2019). In parallel to the exhibition, several Scents of Exile stations are being used in museums in Bremen, Germany as part of the multi-museum survey of olfactory art, Smell it! Smell in Art.
ABOUT BRIAN GOELTZENLEUCHTER
Brian Goeltzenleuchter is a hybrid media artist working at the intersection of olfactory art, printmaking, and social engagement. Through an artistic practice that uses analog and digital technologies to mediate the senses of sight, sound, touch, and smell, Goeltzenleuchter designs situations that explore the use-value of culture and the role of cultural institutions in the shaping of the social sphere. His current artwork considers the way in which personal and cultural narratives can be expressed through the sense of smell. He creates maps—not for way-finding, but for place-making—as a means of locating the "self" and the "other" in the city.
He earned his MFA at UC San Diego. He has held residencies at the Sculpture Center, New York, The Institute for Art and Olfaction, Los Angeles, Banff Centre, Canada, and Centrum Beeldende Kunst, The Netherlands. He is Faculty Fellow in the Weber Honors College and Research Fellow at the Institute for Public and Urban Affairs, San Diego State University.ol Museum.
ABOUT MEET A NOSE
A 'nez' is a term used in classical French perfumery to describe the people whose profession it is to compose perfume. However, we all have noses, and we all use them daily. Some of us, however, use them as part of a life's work.
It is with this in mind that the IAO is pleased to introduce our online conversation series, 'Meet a Nose'. Each episode takes the form of a one-hour moderated discussions, where extraordinary thinkers, singular artists, and idiosyncratic perfumers from around the world share their unique perspectives on what it means to be a sensorial human in the world.
Topics of discussion will meander and twist – from creative practice to wherever the conversation takes us! Come with an open mind. We may get into uncharted sensorial territory.
LEARN MORE: https://artandolfaction.com/meet-a-nose/
--
ATTENDANCE AND REFUND POLICY
This is an online class that will take place on Zoom. The Zoom link will be sent by email approximately 24 hours before the class. Lest this email end up in your spam folder, please be sure to add hello@artandolfaction.com to your address book.
+ Event times are listed in Pacific Time (PDT); please use a time converter for your local start time.
+ Please download and install Zoom before the class starts, to avoid last minute technical issues.
+ Please be sure to attend, live! Learn more about how we teach here.
About the organizer
The Institute for Art and Olfaction is devoted to creative experimentation with a focus on scent. Our goal is to create new points of entry for people interested in the field of olfaction, while accommodating creative ideas in all mediums. The IAO is a 501(c)3 non-profit located in Los Angeles, USA.